Desiree Rogers Named CEO of Johnson Publishing Company, Inc.
8/10/2010, 9:40 a.m.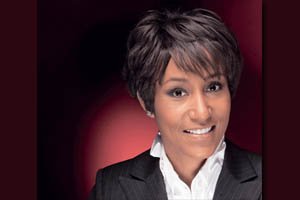 CHICAGO - Linda Johnson Rice, chairman and CEO of Johnson Publishing Company, Inc. (JPC), announced today that Desiree Rogers has been named chief executive officer of JPC. Rice will continue as chairman.
"Desiree has a proven track record of successful business leadership," said Linda Johnson Rice. "She is a longstanding confidant and a savvy businesswoman who is committed to the strategic growth of Johnson Publishing Company. I look forward to working side by side with her as we embark upon this next phase for the company." Rogers will oversee the day-to-day operations of the company. She will be responsible for aligning core business strategies for all brands.
"I am humbled to have such an incredible opportunity. I consider it an honor to help continue the 68-year legacy of such a phenomenal company and its iconic brands," said Rogers.
Rogers, 51, is the former White House social secretary who left her position following questions about her role in allowing a couple who allegedly crashed President Obama's first state dinner earlier this year. Rogers also drew criticism for appearing as a guest rather than a staff member at the event.
According to an article in the Chicago Sun-Times, Rice and Rogers have been friends for more than 20 years. The two have been talking about working together for years and for Rogers had been consulting for Johnson Publishing on a two-month contract.
The New Orleans native received her bachelor's degree in political science from Wellesley College and earned a master of business administration degree from Harvard University's Business School. She has served on numerous non-profit and corporate boards including the Museum of Science and Industry, Blue Cross Blue Shield of Illinois, Equity Residential, a REIT and the Northwestern Memorial Foundation.