Congressional Black Caucus, Howard University Team Up for World AIDS Day
Hannah Ross | 12/1/2010, 2:56 p.m.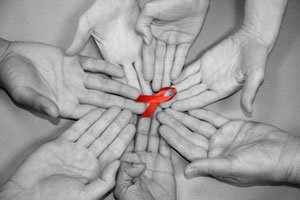 The Congressional Black Caucus Foundation (CBCF) joined a coalition of AIDS activists at the International Conference on HIV-Related Stigma: the Attitude that Spreads HIV on Wed., Dec. 1 at Howard University's Cramton Auditorium, in Northwest.

The event featured some of the world's top HIV/AIDS experts and activists who discussed what many say are stigmas fueling the spread of the disease. The free, daylong gathering helped to usher in the 2010 World AIDS Day.
"While the HIV/AIDS crisis presents a tremendous global challenge, the U.S. has led the charge against the virus with a landmark initiative -- the President's Emergency Plan for AIDS Relief (PEPFAR)," said Rep. Donald M. Payne (D-N.J.), who also chairs the Congressional Black Caucus Foundation.


"Since Congress passed PEPFAR I in 2003, it has yielded remarkable results, providing treatment for 2.5 million people, care for 7 million adults and 3.6 million infants and vulnerable children, and testing and counseling for 7.3 million people," Payne said.

"While substantial investment has been made, millions in the U.S. and abroad still suffer from the stigma associated with AIDS. The success of life-saving anti-retroviral therapies provided through PEPFAR shows us that AIDS can be defeated medically. We must now defeat the misinformation and ignorance that still surround the disease, which is why this international conference is important," he said.

In addition, representatives from the Foundation participated at a Capitol Hill briefing on Tue., Nov. 30 during a congressional hearing on HIV criminalization. The briefing in the Cannon House Office Building focused on the HIV-specific criminalization statutes and prosecutions. Many people living with HIV have faced arrest and prosecution solely because of their health status.

"This is totally unacceptable," said Elsie L. Scott, CBCF president and chief executive officer. Scott also has an academic background in criminal justice. "We need to build awareness that will begin to decrease the numbers of new cases."

Daniel Wambu, an AIDS peer counselor said that the fine line between protecting the general public from those spreading the disease intentionally and the privacy rights of patients has been crossed in inexcusable ways.

"One need only look at cases like that of Nushawn Williams in New Jersey to see how a young man with the disease can be deemed a sexual predator and have his face placed on highway billboards announcing his HIV status," Wambu said.

"He is in prison now for having sex with a 16-year-old girl, who wanted to trade drugs for sex without a condom," he said. Wambu said that at the core of HIV criminalization are issues pertaining to race and racism. In the Nushawn Williams case, the African-American teen was infected after being molested while a ward of the state. His face was later plastered on the covers of Time and Newsweek magazines after several white females were treated for sexually transmitted infections at a local health clinic and listed Williams as a regular partner.

Last year the CBCF partnered with the Centers for Disease Control and Prevention (CDC) as a part of its Act Against AIDS Leadership Initiative -- a group of 14 African-American organizations that pledged to increase HIV/AIDS-related awareness, knowledge and action among African Americans.

According to the most recent CDC data nearly a quarter million African Americans have died from AIDS since the beginning of the epidemic in the early 1980s. AIDS is the third leading cause of death among Black women 25-34 and 35-44 and the third leading cause of death among Black men ages 35-44.

The Congressional Black Caucus Foundation, Inc., established in 1976, is a non-partisan, non-profit, public policy, research and educational institute intended to broaden and elevate the influence of African Americans in the political, legislative and public policy arenas.