Welfare Bill Draws Mixed Reviews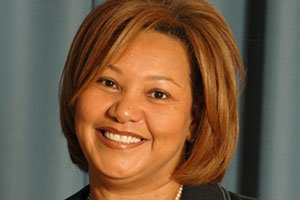 Two members of the D.C. Council are actively pursuing legislation that would limit the amount of time that a District resident can receive public assistance.

D.C. Council members Marion Barry (D-Ward 8) and Yvette Alexander (D-Ward 7) are the chief sponsor and co-sponsor, respectively, of the District of Columbia Public Assistance Amendment Act of 2010, which would cap welfare benefits for city residents at five years. Barry said that it's time that the District complies with the guidelines of a federal law, the 1996 Temporary Assistance for Needy Families Act, by imposing its 60-month lifetime limits on those receiving cash assistance.

"I consider myself liberal, someone who thinks government should step in when we can't take care of ourselves," Barry, 74, said. "But this welfare program may be adding to the disintegration of the family."

Barry made his remarks at a hearing on the bill on Tue., Nov. 16 before the Committee on Human Services, which is chaired by D.C. Council member Tommy Wells (D-Ward 6). He also wrote an op-ed on the bill that appeared in the Sat., Nov. 20 edition of the Washington Post.

There has long been a concern among social workers and in academia that welfare-to-work schemes do little to fight generational cycles of poverty and dependency. Barry and Alexander represent wards that have the city's highest unemployment rates with Ward 8 at 30 percent and Ward 7 at 19 percent

Nevertheless, Alexander said that the time to stop the cycle of generational poverty is now.

"We need to make people more self-sufficient," Alexander, 49, said.

"Dependency has become a way of life and that is not what welfare was designed for. It was designed for people to have help during times of struggle and right now, that assistance is being abused by people who do not want to better themselves."

In the Post op-ed piece, "A Needed Conversation on Welfare in D.C.," Barry quoted statistics that show more than 17,800 residents are currently receiving TANF and more than 9,000 have surpassed the 60-month limit, including 2,500 who have been on welfare for longer than eight years. The District is one of only a few jurisdictions in the country that spends local government funds to allow TANF aid to go on indefinitely, Barry said in the op-ed.

"The result has been to enslave residents in joblessness and dependency on the government rather than lifting them up and giving them an opportunity to achieve self-sufficiency through job training and employment," he said in the op-ed.

Robbie Shipman, a former resident of Northwest who lives in Cheverly, Md., said that Barry's bill is a good idea but is uneasy about the five-year limit being an absolute.

"There have got to be some guidelines on how this will be done," Shipman, 45, said. "Five years and you are off cannot be etched in stone. People have different circumstances and that has to be taken into account."

Ed Lazere, the executive director of the DC Fiscal Policy Institute based in Northeast, agrees with Shipman.

Lazere, 45, testified before the Committee on Human Services about Barry's bill, saying that the "time limit is an arbitrary accountability tool that would cut families off from assistance even when a parent has been doing what is expected of her."

"The bill would eliminate assistance, for example, even if a parent is meeting TANF work participation requirements at the time he or she reaches 60 months," Lazere said.

"Or consider the example of a mother who used up most of her 60 months years ago, then went back to work for several years, but later lost her job in an economic downturn. Under the proposed bill, she and her family could lose eligibility for TANF in the middle of an economic downturn, leaving them with no income."

Lazere also said that as a result of the Great Recession, many jobless residents would be timed off if the five-year limit had been established in the past.

Addie Cook, a longtime resident of Southeast and a strong Barry supporter, said that the bill is good but would not work in Ward 8.

"Just to cut people off will cause chaos," Cook, 79, said. "A lot of people cannot find a job even babysitting because the work we as African Americans used to do is now done by others."

Cook, who is retired from the D.C. government, said that when the 1996 law was passed, D.C. should have implemented and enforced it gradually. She commends Barry for his efforts because she said that she has seen generations of people on welfare.

"The same people who have been on welfare for years are the same people who live in public housing," she said. "They are the same people over and over again."

Southeast resident Antonio Parker fully supports what Barry is trying to do with his bill.

"I know a lot of people who are doing nothing and I have to get up and go to work every day," Parker, 26, said.

"These people are always asking me for money and I don't have much as it is. They need to get a job, stay on it and work like I am doing."