Cyber Monday Highlights Online Shopping Season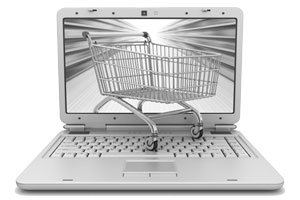 Many holiday shoppers are opting to stay in the comfort of their own home or office this year and purchase gifts online rather than fight the large crowds that clutter retail stores in the weeks leading up to Christmas.

Black Friday has long been a busy day for America's retail industry, with millions of shoppers hitting the streets to take advantage of day-after Thanksgiving sales. But in recent years online sales have also skyrocketed on Cyber Monday, a marketing term describing the first Monday after Thanksgiving.

Shoppers are surfing the Web in droves to take advantage of Cyber Monday's sales and promotions, highlighting a new consumer shopping trend--increased online purchasing. In 2009, shoppers spent $887 million on Cyber Monday which was the second biggest online shopping day in history next to December 13, 2009, when online shoppers spent $913 million.

Official online sales figures have not been calculated for Cyber Monday 2010, but according to comScore, a marketing research firm that tracks online sales, this year online sales are expected to go well above $900 million, possibly reaching the $1 billion dollar mark, making this year's Cyber Monday the largest online shopping day ever.

Cyber Monday 2010 may bring in record sales, but Black Friday and Thanksgiving Day also saw an increase in online spending, according to comScore. "Black Friday (November 26) saw $648 million in online sales, making it the heaviest online spending day to date in 2010 and representing a 9-percent increase versus Black Friday 2009. Thanksgiving Day (November 25), traditionally a lighter day for online holiday spending, achieved a strong 28-percent increase to $407 million."

Online holiday spending in general is up from last year. "For the holiday season-to-date, $11.64 billion has been spent online, marking a 13-percent increase versus the corresponding days last year," comScore said.

Jason Rivkin, a 32-year-old consultant and part-time student of public administration at The George Washington University said he prefers to shop online, especially during the holiday season. "So far I've done 100 percent of my shopping online; I bought all my gifts at Amazon.com."

For many shoppers, the hustle and bustle of large shopping malls is more trouble than it's worth, leaving them searching for other ways to buy gifts. Online shopping provides a comfortable alternative to many of the pitfalls associated with holiday shopping, such as traffic congestion, large crowds, and physical fatigue.

"I like the convenience," said Rivkin. "I have a busy schedule. It is really easy to search multiple stores online, and I can find the best deals. Friends can make wish lists, and that's very easy. People can send me links of things they like."

Rivkin said he also appreciates the fact that, if his loved ones don't like the gifts they receive, it is becoming a no-hassle process to return them.

"So many companies now have easy return policies. If my niece doesn't like the books I got her, she can return them at no cost."

David Sewell, a 39-year-old information technology engineer, said online shopping is the only way to go. "There is no point in going to the mall when online retailers make it just as easy."