Bowie State Basketball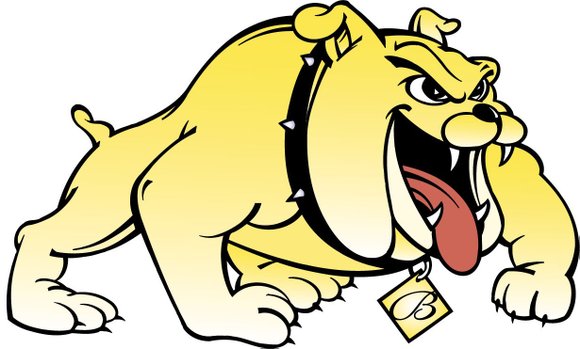 Lady Bulldogs Beast Chowan Hawks 70, 51

Ten different Bowie State players scored in the game with junior Lakisha Walker scoring a game-high 14 points, leading the Lady Bulldogs to a 70-51 victory over the Hawks of Chowan. The win improves Bowie State 5-2 in the CIAA and 5-4 overall.

Chowan (6-7 / 4-5 CIAA) led only once in the game at 3-0 at the 19:11 mark before Bowie State began to show their supremacy. Junior Teaunsha Robinson put BSU€s Lady Bulldogs in front to stay with a layup and free throw a little over two minutes later.The Bowie State defense really kicked it up, outscoring Chowan 16-4 to take a commanding 21-8 advantage. Chowan closed out the first half with a 11-9 scoring advantage, but trailed 30-19 at the break.

Bowie State started the second period with a 9-0 run and would not allow the Hawks of Chowan to get closer than a dozen points for the rest of the evening.

Bowie State held a five rebound advantage at halftime (24-19), and outrebounded Chowan 51-34 overall. Sophomore Juliette came off the Lady Bulldogs bench to haul down a game and career-high 12 rebounds and added 11 points.

Neither team shot particularly well from the field. Both teams wrapped up the game shooting 37 percent with Chowan hitting 17-of-46 from the floor and Bowie State connected on 28-of-76 from the floor.

The Bowie State defense forced 26 Chowan turnovers, which translated into 22 points. Bowie State€s bench outscored the Chowan bench 46-16.

Outside of Walker and Turner€s offensive output, junior Teaunsha Robinson scored 11 points and junior Aanika Dobbins added a career-high nine points in her first game of the season.

Talaya Lynch and Naomi Walters paced Chowan€s Hawks with 11 points each and Ransheeda Jennings contributed 10 points. Lynch topped Chowan in rebounds with nine and Taylor Hughes pulled down five in the loss.

Bowie State will take a day off before returning to action on Mon., Jan. 11 hosting Fayetteville State University€s Lady Broncos at 5:30 p.m.


Chowan Hawks Shoot Down Men€s Bulldogs, 74-73

Chowan University€s Charles Rhodes drilled a three-point bucket with 12 seconds left in the game to lift the Hawks to a 74-73 to help the Hawks defeat the Bowie State University Bulldogs.

Chowan, the newest member of the CIAA, took it to the Bulldogs early, jumping out to an 11-3 lead. The visitors doubled up Bowie State by the 3:58 mark of the first half, holding a comfortable 34-17 advantage. The Hawks shot 50 percent from the field over the first 20 minutes (13-of-26) compared to 32 percent for Bowie State (10-of-31) over the same period of time. Bowie State pulled to within ten by intermission and trailed Chowan 40-30.

Bowie State€s field goal shooting improved in the second half and so did their defense. The Bulldogs made 15-of-31 second half field goals (49 percent), which included five-of-nine behind the arc. In terms of defense, BSU held Chowan to 37 percent shooting in the final stanza and tied a team season-high of 10 blocked shots. Sophomore Travis Hyman was directly responsible for seven of those blocks, tying his season and career-high and giving him a conference (CIAA) high 33 on the year.

Bowie State (6-4 / 5-2 CIAA) rallied to tie the game at 50-50 at the 11:46 mark of the second half and held 57-53 advantage with 10:20 left to play. The lead would change hands nine times over the final 10 minutes before the Rhodes three-point winner.

Chowan (7-4 / 6-2 CIAA) scored 24 points from the foul line in the game and shot 43 percent from the floor overall. Chowan€s Mark Brown led the both teams in scoring (24 points), shooting six-of-18 from the field, 11-of-14 at the free throw line, seven rebounds, three steals and two assists. Jaleel Nelson contributed 16 points for the victorious Hawks and Lando Morrison along with Rhodes added 14 points each. Of the 10 Chowan players, only the starters scored points.

Bowie State bench scored 37 points with junior Eric Vann leading the Bulldogs with a game-high 14 points. Senior Andrew Engel scored 12 points and fellow seniors Armond Hill and Duke Crews added 11 and 10 points respectively. Crews was the game€s top rebounder, grabbing a game-high 12 to go along with three blocks, two assists and one steal.

Bowie State€s Bulldogs will entertain the Broncos of Fayetteville State University in a 7:30 p.m. conference rematch on Monday, Jan. 20 in BSU€s A.C. Jordan Arena.