Bowie State Bulldogs Drop Fayetteville State Broncos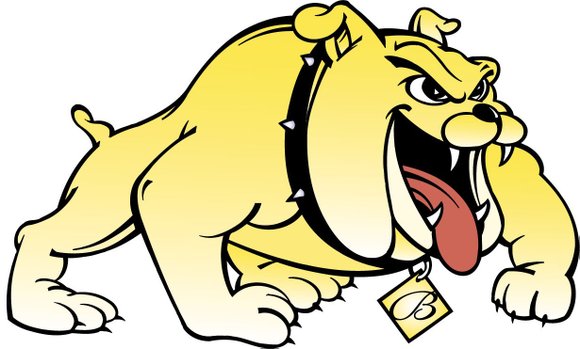 LADY BULLDOGS DROP FAYETTEVILLE STATE 81-71

Senior Teaunsha Robinson recorded her third double-double of the season (22 points and 10 rebounds), helping lead Bowie State University to a 81-71 home win over Fayetteville State University on Mon., Jan. 11. With the win, the Lady Bulldogs improve its record to 6-4 overall and 6-2 in the CIAA.

The home standing Lady Bulldogs of Bowie State trailed the entire first half, including a 14-point deficit (33-19) at the 5:48 mark in the first 20 minutes. Bowie State experienced a very poor shooting first half, making just 10-of-41 field goals (24 percent) and included three-of-13 (23 percent) behind the arc.Fayetteville State punished Bowie State in the paint in the first period, outscoring the Lady Bulldogs 20-12. Fayetteville State€s Lady Broncos scored at a 52 percent clip in the first half, making 14-of-27 from the floor, shot a perfect seven-of-seven from the free throw line and took a 38-33 lead into halftime.

Bowie State junior Lakisha Walker pulled the Lady Bulldogs even with Fayetteville State at 42-42 two minutes into the second period. BSU€s Robinson gave the home team its first lead of the night (44-42) on layup a few seconds later.

The lead would change hands six times before another layup by Robinson put Bowie State in front to stay (64-62) with 8:04 left to play. Bowie State took a 11-point advantage with just over three minutes remaining in the game.

Fayetteville State (7-4 / 4-2) managed to close the gap to five (73-68) with 1:51 left in the contest, bout that€s as close as the Lady Broncos would get. Despite holding the Lady Bulldogs to 32 percent shooting from the field, BSU had 20 more field goal and 12 more free throw attempts than FSU.

Another glaring stat was Bowie State€s control of the offensive glass. Of the 44 total rebounds for the Lady Bulldogs, 20 were on the offensive end, compared to just nine offensive rebounds for Fayetteville State.

Fayetteville State€s Tiffany Haywood ripped down a game-high 20 rebounds, 12 in the first half) and added 16 points. Danielle Russell paced the Lady Broncos with a team-high 16 points and LaQuasha Jordan chipped in 11 points.

Senior Bianca Lee pumped in a personal season-high 17 points and juniors Brittney Jackson and Walker added a dozen points each.

BULLDOGS BUST BRONCOS 79-62

Bowie State University put a saddle on Fayetteville State University and off into the night with a 79-62 conference victory over the Broncos on Mon., Jan. 11. Senior Duke Crews just missed a double-double, scoring a game-high 22 points and added nine rebounds and five blocks to pace Bowie State.

The first half featured three ties and four lead changes but Bowie State shot 50 percent from the field (17-of-34) in the first half and led Fayetteville State 48-38 at the break. Crews scored 18 of his points in the first period on six-of-six shooting from the floor and another six-of-six at the free throw line.

Fayetteville State€s Bronco€s shot pretty well in the opening period as well, connecting on 15-of-36 field goal attempts (42 percent), which included five-of-eight behind the three-point line.

The Bowie State lead never fell below 10 points in the second half and the Bulldogs controlled the glass, holding a commanding 51-39 rebound advantage. The Bowie State defense forced 16 Fayetteville State turnovers and converted those turnovers into 21 points.

Fayetteville State (4-8 / 1-5 CIAA) was led by Michael Carpenter and Ariel Robinson with 14 points each and Jamel Baxter added 13 points. Carpenter also dished out a game-high six assists to go along with five rebounds. Benjamin Davis was the Broncos leading rebounder with seven.

BSU senior Andrew Engel scored 16 points on five-of-nine shooting (four-of-eight) beyond the 3-point line and sophomore Travis Hyman chipped in nine points, 10 rebounds and four blocked shots.

There will be no time to rest for Bowie State as the Bulldogs travel to Shepherd (W.Va.) on Tue., Jan. 12 for a 7 p.m. makeup against the Rams.