First Lady Michelle Obama Tells NAACP Not to Rest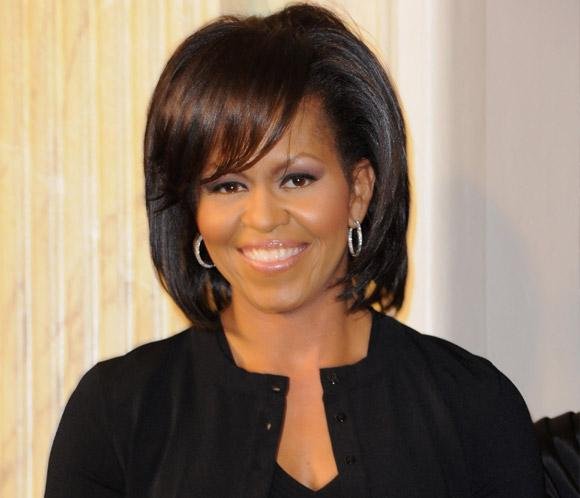 First Lady Michelle Obama. Courtesy Photo.

Those who struggled and many who died in battles for freedom, justice, and racial equality during the Civil Rights Movement left a legacy that must yet be fulfilled - even in caring for the health of Black children, First Lady Michelle Obama reminded thousands at the NAACP Annual Convention in Kansas City, Mo., this week.

"I know that I stand here today, and I know that my husband stands where he is today, because of this organization - and because of the struggles and the sacrifices of all those who came before us," Obama said in a passionate speech punctuated with applause. "But I also know that their legacy isn't an entitlement to be taken for granted. And I know it is not simply a gift to be enjoyed. Instead, it is an obligation to be fulfilled."

Remarkably, her speech on Monday nearly echoed earlier sentiments expressed by NAACP Chairman Roslyn Brock on Sunday evening, who also listed the sins of inequality that still plague African-Americans. This commonality of vision from the grassroots to the White House indicates both the distance that African-Americans have come and the distance that must still be endured.

"When so many of our children still attend crumbling schools, and a Black child is still far more likely to go to prison than a White child, I think the founders of this organization would agree that our work is not yet done," Obama said.

She continued, "When African-American communities are still hit harder than just about anywhere by this economic downturn, and so many families are just barely scraping by, I think the founders would tell us that now is not the time to rest on our laurels.

"When stubborn inequalities still persist - in education and health, in income and wealth - I think those founders would urge us to increase our intensity, and to increase our discipline and our focus and keep fighting for a better future for our children and our grandchildren."

Obama, who grew up humbly on the South Side of Chicago, is especially sensitized to economic inequities and overcoming them. Among her foremost issues as First Lady has been childhood obesity which often results from economic inequities.

"And that's why I really wanted to come here today - because I wanted to talk with you about an issue that I believe cries out for our attention - one that is of particular concern to me, not just as First Lady, but as a mother who believes that we owe it to our kids to prepare them for the challenges that we know lie ahead. And that issue is the epidemic of childhood obesity in America today," she said.

Citing that one in three children is overweight or obese, Obama said the stats are even worse for Black children.

"Just like with so many other challenges that we face as a nation, the African American community is being hit even harder by this issue," she said. "African-American children are significantly more likely to be obese than are White children. Nearly half of African-American children will develop diabetes at some point in their lives. People, that's half of our children."

Even as illnesses that derive from obesity such as diabetes, high blood pressure, heart disease, mental and emotional health and low self-esteem issues can result in economic crisis for many families, that crisis also costs the nation, Obama pointed out.

"And we're already spending billions of dollars in this country a year to treat these conditions. And that number is only going to go up when these unhealthy children reach adulthood."

Pleading for those in the audience to help reverse the trend, Obama framed childhood obesity as if it is another civil or human rights issue.
"So we need to take this issue seriously, as seriously as improving under-achieving schools, as seriously as eliminating youth violence or stopping the spread of HIV/AIDS or any of the other issues that we know are devastating our communities," she said.

She illustrated the problem with statistics that the audience easily recognized:

"Studies have found that African-American children spend an average of nearly six hours a day watching TV - and that every extra hour of TV they watch is associated with the consumption of an additional 167 calories," she said. Referring to what is now known as food deserts - neighborhoods where nutritional foods cannot be found to purchase because of the absence of grocery stories - Obama pushed for parental action.

Drawing empathetic laughter from the audience as she pulled examples from her own life, she appealed for parents to put vegetables on every plate; limit treats like sodas, and cut back on sweets.

"Surely the men and women of the NAACP haven't spent a century organizing and advocating and working day and night only to raise the first generation in history that might be on track to live shorter lives than their parents."

Obama has planted a garden on the South Lawn of the White House and launched a "Let's Move" campaign to promote exercise. She recommended that parents and children visit the new website, Letsmove.gov. The movement must start with self-example, she said.

"Believe it or not, if you're obese, there's a 40 percent chance that your kids will be obese as well. And if you ... and the child's other parent are obese, that number jumps to 80 percent," she said. "And this is more than just genetics at work. The fact is, we all know we are our children's first and best teachers and role models. We teach them healthy habits not just by what we say but by how we live."

Finally, Obama told the audience to look to others - even each other - for encouragement - the same way that they did and still do in the Civil Rights Movement.

"See, because back in 1958, folks right here in Kansas City saw what folks down in Montgomery had achieved with their bus boycott. So they were inspired by all those men and women who walked miles - walked miles home each day on aching feet because they knew there was a principle at stake."

Whether it was fighting for a better economic lifestyle or better health, it was all about wanting "something better for their children and for their grandchildren. That's why they did it," she concluded. "And in the end, that's what has driven this organization since its founding."