District Increases Traffic Fines to Balance Budget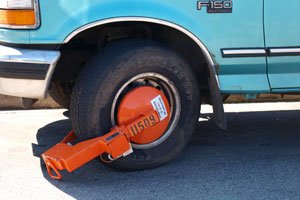 The Fenty Administration augmented the price of 71 traffic violations recently with increases ranging from 50 to 1,900 percent, in an attempt to raise $7 million by September, to help cover the District's $230 million dollar budget deficit.

Local residents are outraged; not only with the increases, but with the high prices of citations in general. Sandy Maynard of Woodley Park in Northwest recently received a $100 ticket for talking on her cell phone while driving. Even though it was not one of the fines that were increased, she's peeved.

"I think what they ought to do, instead of increasing fines to cover their budget, is to pull more people over [and give a lower fine]. I know I won't talk on my cell phone again. I've been caught," she said.

"The whole idea of pulling people over and giving them a ticket is to remind them that this is something they shouldn't be doing. So instead of upping the cost [of citations] to cover their butts financially-- pull more people over. The law is in place for safety not for income and revenue.... We don't need higher fines we need more reminders."

Maynard, 59, expressed frustration when reading a list of the recent increases that went into effect in June. She said that expensive fines hurt people who have less disposable income.

"If you're an attorney, on the phone, billing out at $450 dollars an hour-- that $100 fine is nothing -- you're still going to talk on your phone. But, for someone like me $100 dollars is pretty stiff."

Drivers across the board will be affected by the recent fine increases, but several of the new fees have been attached to violations that will directly affect many people in the service and labor industries.

"It's always those who are at the lower end of the economic spectrum that get hurt the most," said Horace Bradshaw, an attorney, who works in the District.

Blue-collar workers will likely take a big hit, including truck drivers, scrap-haulers, and construction workers -- many of whom are already struggling to stay afloat in this dismal economy. For instance, if you are a carpenter who spills a load of wood from your commercial vehicle as you leave the Home Depot on Rhode Island Avenue in Northeast -- expect to pay $150 twice as much as last year's fee. Failure to properly secure your load of wood will also net you a $150 ticket, which is also up 50 percent.

A truck driver who passes through a restricted street in the District will pay $150, which was previously a $75 fine. And, if they have been driving longer than the law permits they will be ticketed $250 compared to $50, which was the pre-June 2010 amount. A scrap-hauler, whose load width exceeds eight feet, will now pay $250, which was $50 last summer. If the vehicle is stacked higher than permitted, the driver can also plan on paying $250, which is a 400 percent increase from the earlier fee.

Mayor Adrian Fenty said he understands that residents are upset, but he pointed out that the price tags attached to the District's traffic violations are comparable to fees in surrounding municipalities. He said the increases are required to balance the District's budget.

"We think [the fine increases] conform to surrounding jurisdictions and we also think for every [fee] increase that we reduce, we have to find [that money] from somewhere else. This isn't the federal government -- the budget has to be balanced. So, if we reduce some fees and there was less revenue coming into the District of Columbia -- that would automatically mean that we would either have [fewer] services or we would have to raise taxes."

The most glaring fine increases have soared by 1,900 percent. Driving through a barricade or closed street would have previously cost a motorist $25, now plan on paying a whopping $500. Or if a driver passes a stopped school bus with its light flashing expect to pay that same amount.

Metropolitan Chief of Police Cathy Lanier said that the department hasn't noticed anything out of the ordinary since the increases took effect, but said the solution to not getting an expensive fine is simple.

"The best way to avoid a fine is to not break the law."