Principles to Live By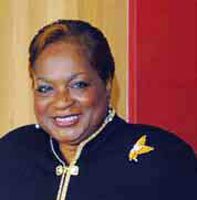 Lyndia Grant


"For We Walk by Faith, Not by Sight" Hebrews 11:1
Last week, I promised to provide readers with a new principle over the course of 13 weeks, as presented by author Napoleon Hill, in his book, "Think and Grow Rich." Riches meaning, anything you want, and not necessarily money. Before I give you the second principle, which is "faith" - I thought it wise for me to share the entire list with you.

Desire. Hill believed that a burning desire is the starting point for all achievement. Do you have a burning desire? Have you ever had one? It appears that those who are most successful live with a series of desires, passions, and accomplishments in mind.

Faith. In this context, faith is about visualizing and believing that you will attain your desire. Auto Suggestion. Today, we call the concept of auto suggestion, an affirmation. This is the practice of repeating positive thoughts in order to influence your subconscious mind. An affirmation should be in the present, even if you don't have it yet. So, if your goal is to create a multi-million dollar business, your affirmation would be "I am building a multi-million dollar business." As your plan becomes clearer you would say "I own a multi-million dollar business."

Specialized Knowledge. Those who pursue knowledge and professional competence are more confident, and more likely to succeed. What do you do to enhance your professional competence?

Imagination. As you go about your day think about ways in which things can be done better. Organized Planning. Every goal needs a plan. When you have a plan in place you know what to do next. You've heard the expression, "If we fail to plan, we plan to fail."

Decision. Hill found that successful people are able to reach decisions quickly and change their decisions slowly. What makes a decision good or bad is not necessarily the outcome. Instead, the process that was used to reach the decision is the key. Hill considers the decision making process as a way to master procrastination.

Persistence. Simply stick with it. Don't quit! And, don't take no for an answer. Instead find a way around your obstacles.

Mastermind. According to Hill, a mastermind team is a small group of people who come together with a dedication to a shared goal. Masterminding is engaging in focused conversation and brainstorming with others on a common path.

The Mystery of Sex Transmutation. This is the ability to switch the mind from thoughts of physical expression, to thoughts of some other nature. Additionally, Hill found that almost every successful person had a supportive person, a love interest, to count on.

The Subconscious Mind. Hill talked about using your mind to visualize your future as you want it to be. And, he talked about following your hunches -- the messages that you get from your subconscious mind.

The Brain. How much of your brain's full potential do you use? Maximizing your brain power means thinking through your problems instead of reacting emotionally.

The Sixth Sense. According to Hill, when you have mastered the first 12 principles you can go through the door to the Temple of Wisdom and tap into your sixth sense - infinite intelligence.

It is quite simple as Hill states over and over again, "Whatever the mind of man can conceive, he can achieve."

This book has helped millions of people to learn how to make their dreams become a reality by simply "walking by faith, and not by sight." These principles are sound and are based on Christian principles. As you read weekly, you will notice that scriptures have been applied. But Hebrew 11:1 will always be the lead scripture for the 13 weeks of study.

Lyndia Grant speaks all across the country, visit her website at www.lyndiagrant.com, send comments to lyndiagrant@lyndiagrant.com, or call 202-518-3192.