Growing Businesses and Putting Unemployed Workers Back on the Job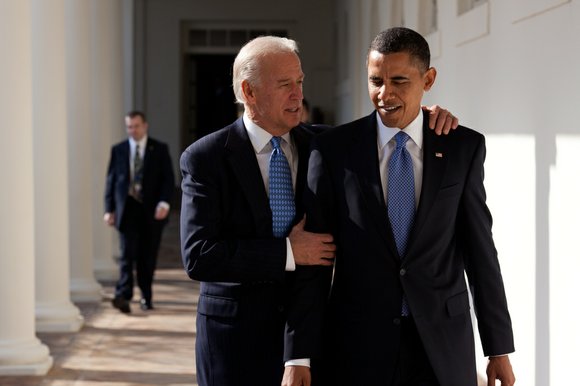 From the White House Middle Class Task Force Blog

Vice President Joe Biden and President Barack Obama - Official White House Photo By Pete Souza

Recently Vice President Biden held a Middle Class Task Force roundtable with small business employers and employees who are participating in highly successful jobs programs around the country. These state programs, funded through part of the Recovery Act, give employers a strong incentive to hire by paying for part of a new employee's wages. These jobs programs are now up and running in 31 different states, and according to the most recent study, the programs will have placed 186,000 workers in jobs by the end of September.

We heard today about just how effective these subsidies have been. We had small business owners from Florida and New York telling us about how they have grown their businesses by bringing on new workers and training them. And we heard from some of those workers, who told us about the difference these programs have made in their lives by ending tough spells of unemployment and putting their careers back on track.

We've heard stories like these from all over the country. As the economy has started turning around, small business owners are starting to think about expanding, but often they're not sure they can afford the cost of training new workers. By helping cover the cost of new employees in those crucial first months, these subsidized jobs programs are allowing businesses to finally start putting unemployed workers back on the job.

Unfortunately, the funding for these jobs programs will expire at the end of September unless Congress passes an extension, which is under debate right now. This Administration is continuing to push Congress to extend these programs, but stories like the ones the Vice President heard today really demonstrate the importance of that extension. These programs are creating jobs that are making a real difference in the lives of workers - both unemployed workers who are struggling not to fall out of the middle class, and those who aspire to work their way into the middle class for the first time.

To learn more about these subsidized jobs programs, including all the jobs they're creating right now and why it's so important that Congress continues them for another year, take a look at this Middle Class Task Force white paper (pdf).

Tobin Marcus is the Deputy Economic Policy Advisor in the Office of the Vice President.