Strasburg Dazzles in his Major League Debut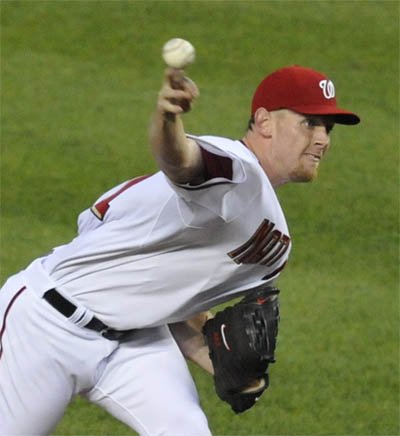 Nationals Defeat Pirates 5-2

In his highly-anticipated MLB debut, Stephen Strasburg established a Washington Nationals single-season record (2005-Present) with 14 strikeouts. Strasburg allowed 2 runs on 4 hits and did not walk a batter in 7.0 innings to earn the win. Strasburg's 14 strikeouts are one short of the all-time mark of 15 for most strikeouts in a debut (courtesy of Elias Sports Bureau). Strasburg matched a Nationals record with 7 consecutive strikeouts (Chris Schroder - Sept. 17-19, 2006). Washington sold out Nationals Park for only the second time all season, and went through an extra 2,000 standing-room-only tickets a few hours before the game. Fans cheered when Strasburg emerged from the dugout at 6:24 p.m. with pitching coach Steve McCatty. Surrounded by photographers and cameramen, Strasburg grinned at McCatty and said, ``Let's go. He threw 94 pitches - roughly the limit imposed by management before the game - and 65 were strikes.
"The attention rivals anything I've ever seen in sports," said Nationals team president Stan Kasten, who has been running sports franchises since 1979. "For us, this is as big as it gets. We've got a World Series-sized media contingent here for a Tuesday game against the Pirates."

"It's a red-letter day for the franchise," Mark Lerner, the team's principal owner, said Tuesday. "I think that fans one day will look back and say, 'I was here the day the franchise took the next step.' "