Change Your Attitude, Put God First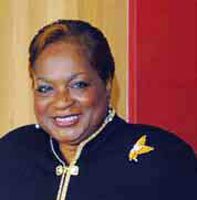 Lyndia Grant
People in powerful positions sometimes allow their stature to go to their heads. I'm sure you've heard the saying, "Power corrupts, and absolute power corrupts absolutely." The more important the position, job or appointment, it oftentimes causes individuals to develop an overstated sense of themselves.

It doesn't matter where your power lies, whether it's a husband who has too much power over his wife, an employer who exerts too much authority over his or her employees, even if you're the praise and worship leader, a minister or a deacon. Lighten up, and don't let all of that power go to your head. It is not about you, it's about God!
Scripture tell us to not have an exaggerated opinion of self. When we are filled with conceit we have an exaggerated opinion of ourselves. We become the main event, filled with self-righteousness, this is disclosed through our imaginations about ourselves, and not from the reality of who we are; who and what we are made to be.

Pride defiles a man (Mark 7:22). We need not worry about the fellow who becomes proud and arrogant, for God will take care of him.
It doesn't matter what role you play, whether it's a lawyer, doctor, judge, preacher, pastor, or employer, take note - "You do not have the right to mistreat other people." Can you find a scripture where Jesus mistreated anyone?

How you treat people behind the scenes is what God is looking at. Plus, that's the real you. What you do when nobody's looking is who you really are. Do you have some ugly habits that you need to examine? And, do you need to pray and ask The Lord to remove this weakness from your spirit? It is not pleasing in His sight.

Begin to go out of your way to be good to other people. Let me give you a perfect example: Last Saturday, two wonderful young high school seniors graduated from Seed Public Charter School, Perry and Triston Elliott. Congratulations to you both. I was invited to their commencement ceremony at 10:00 a.m. A few days earlier, I was asked to serve as a panelist for the Democratic Party State Committee Convention, an annual event at Howard University School of Law in Northwest.

Excited about being on a panel with the first woman elected Mayor of the District of Columbia, Sharon Pratt Kelly; and others who included Deborah Royster, D.C. Democratic National committeewoman, and chair of Ward 4 Democrats; Deputy Legal Counsel for PEPCO Ashanti Goya, deputy regional political director of the DNC, and coordinator of the Women's Caucus, and director of the Youth Council; Courtney Samuels, political fellow at The Women's Campaign Forum, Washington, D.C.; I felt torn, trying to figure out how I could attend both events.

My final decision was clear: "It is not about me!" When we begin to help others at a cost to ourselves, The Lord will be pleased. And that was what I did. It was at cost to me; when I did arrive, the workshop had ended. There will be another time for me, but high school graduations come only once in a lifetime.

It begins and ends with our attitude. God has the last laugh (Psalm 37). When it's my turn to speak before another prestigious audience, the way will be made. Check your attitude, and remember, it's not all about you. Help somebody, and help yourself, because what you give is what you get!

Call on Lyndia Grant to speak for your retreats, workshops and other special occasions. Visit her website at www.lyndiagrant.com, send comments to lyndiagrant@lyndiagrant.com, or call for appointments at 202-518-3192.