Sitting by a Dry Brook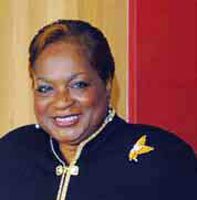 Lyndia Grant


1ST Kings, 17:2-8, Elijah.... said to Ahab, "As the Lord the God of Israel lives, before whom I stand, there shall be neither dew nor rain these years, except by my word." 2And the word of the Lord came to him, 3"Depart from here and turn eastward and hide yourself by the brook Cherith, which is east of the Jordan. 4You shall drink from the brook, and I have commanded the ravens to feed you there."

So he went and did according to the word of the Lord. He went and lived by the brook Cherith that is east of the Jordan.6And the ravens brought him bread and meat in the morning, and bread and meat in the evening, and he drank from the brook. 7And after a while the brook dried up, because there was no rain in the land.

God knows that we often take things for granted. We tend to forget His mercies, and expect life itself to go on as usual. God knows that to human eyes, miracles that continue often don't seem so miraculous. So sometimes He stops the miracles, just to open our eyes. By drying up the brooks, God reminds us that even our daily survival is a miracle--a miracle of grace.

Why do the brooks dry up? They dry up so that we will put our trust in the provider of the brooks, rather than the brook. God wants us to take our trust out of little waters, and put it in the One who provides the water of life.

We must keep this all in perspective, of course. When your brook dries up, that isn't the end of you. It is only the beginning. The Lord is shutting down one line of provision in order to open another. This is hard to remember sometimes when you enter a "cutting place", but God will let you know that He has made other provisions.

If you are sitting today beside a drying brook of pain, suffering, disappointment, a broken heart, broken home, or broken hopes, wondering "why did my brook dry up, remember that suffering is the school where God trains His own.

Remember the tragedy that befell our Lord and Savior, Jesus Christ. Even the Water of Life had His brook dry up. Christ did not suffer without cause. In His agony and death, He confirmed that in this life, the brooks of even the innocent do dry up. Flowers must be crushed before they emit their full fragrance. Gold must be burnished before it can shine.

Diamonds must be cut before becoming glistening gems. And we must be broken-broken on the Rock-before we can be like Him. That's why our brooks dry up.

Perhaps your brook has become a trickle, if you are going through an experience right now "Don't give up." He's preparing you for something. God wants you to be able to say, "When peace like a river attendeth my way, when sorrows like sea billows roll. Whatever my lot, thou hast taught me to say, It is well, it is well with my soul."

There will always be trials on this earth, for trials are God's workmen sent to bring out the best in us. So thank God when your brook dries up. Look to Jesus. He sat by a drying brook, too. If He shuts one door He will open another, and you can trust Him completely-even when your brook dries up.

Lyndia Grant speaks all across the country. Visit her website at www.lyndiagrant.com, send comments to lyndiagrant@lyndiagrant.com, or call 202-518-3192. Portions of this article have been extracted from a sermon by Dr. Samuel Pipim. Published online by permission. Copyright 2008 Cari Haus.