Bowie State Names Anton Goff New Athletic Director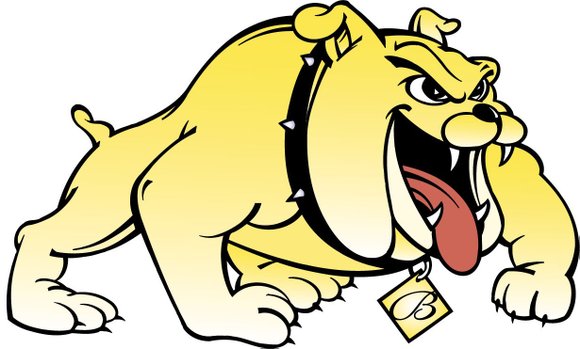 Bowie State Bulldogs

Bowie State University named Anton Goff as the institution's new director of athletics, effective October 1. Goff, formerly associate director for the Academic Support and Career Development Unit (ASCDU) at the University of Maryland College Park (UMCP), served in collegiate athletics administration for the past 15 years.

A press conference at Bowie State is scheduled for Wednesday, September 15, 2010, at 3 p.m. The event's location is the Thurgood Marshall Library in the Special Collections Room on the second floor.
Goff succeeds interim athletic director Arlene Creek , an alumna who has been associated with Bowie State for over 30 years.

At UMCP, Goff focused on leading the Terps' academic support unit in providing quality developmental programs and need-based services that enhanced academic progress, facilitated career development and encouraged the psychosocial growth of all student-athletes.

"Mr. Goff brings an array of experiences that are certain to enhance the athletic programs at Bowie State University," said Mickey L. Burnim, president of Bowie State University . "His credentials are impressive and we are indeed delighted he is joining BSU to help lead an already thriving Division II program to the next level of excellence."

At Bowie State , Goff will oversee its 13 men's and women's athletic teams, which are part of the NCAA Division II Central Intercollegiate Athletic Association (CIAA).

Goff will take on the role soon after Bowie State unveils its new artificial turf at Bulldog Stadium on September 25 at the first home football game versus Virginia Union University .

"It is a great day to be a Bulldog," stated Anton Goff. "This is a tremendous opportunity for me professionally and personally. My goals and values mirror those of BSU and I am looking forward to leading the Athletic Department in pursuit of academic and athletic excellence as well as community participation. I am honored to be placed in this leadership position. My family and I are excited to become contributing members of the Bowie State University community."

Goff served as the sport supervisor and administrator at UMCP for six of its 27 varsity sports (men's and women's track and field program), while overseeing the program's yearly budget. He managed the areas of student services, academic support, community service, and life skills for all 27 varsity sports and 700 student-athletes.

While at Michigan State University, Goff served as the academic coordinator for the Spartan football team, where he was responsible for tracking the student-athletes' classroom efforts and monitoring progress toward their degrees in compliance with NCAA and Big Ten regulations.

Goff was responsible for overseeing the tutoring programs and study table at MSU and coordinated a faculty/staff mentorship program. Goff supervised four full-time academic counselors/learning specialists, graduate students and several undergraduate tutors.

Prior to his tenure at MSU, Goff provided academic support for Maryland men's basketball, men's and women's track, men's and women's soccer and softball programs from 1998 to 2001. During his first stint in College Park , Goff was instrumental in the development of the Terrapin Student-Athlete Handbook and the implementation of educational programs concerning alcohol and drug abuse, academic integrity, gender violence and human diversity.

He completed the NCAA Leadership Institute and is a member of several associations and societies including the Minority Opportunities Athletic Association, the National Association of Collegiate Directors of Athletics, the African American Scholars Honor Society, the Golden Key National Honors Society, the National Association of Academic Advisors for Athletics, the Omicron Delta Kappa National Leadership Honor Society, and the Kappa Alpha Psi Fraternity, Incorporated.

Goff earned a bachelor's degree in the administration of justice from Virginia Commonwealth University in Richmond in 1991, before receiving a master's degree in the same discipline from VCU two years later. He completed all of the requirements, excluding the dissertation (ABD), for a doctorate degree from Kent State University in Education Administration with a concentration in Sports Administration. He lives in Bowie with his wife and two daughters.

Bowie State's athlete department accomplished several achievements last academic year, including:

The Bowie State bowling team won the CIAA championships. Tycora Brown and Rebecca Frusciante were named All-CIAA; Verra Diggs was named All-CIAA, Tournament MVP, and team MVP.

The men's cross-country team was the 2009 CIAA champions.

The football team was a CIAA runner-up and many team members were recognized by CIAA for their performance.

Men's basketball player Duke Crews was named CIAA Player of the Year. Travis Hyman was named CIAA Defensive Player of the Year.

The women's softball team was the CIAA Eastern Division champions. Player Amanda Hedgepeth was named CIAA Rookie of the Year. Team coach Darryl Toney received CIAA Softball Coach of the Year.

Michelle Latimer was recognized as CIAA Men's Cross Country Coach of the Year.

In Track and Field, William Bailey was named U.S. Track and Field and Cross Country Coaches (USTFCCCA) Field Athlete of the Year as well as NCAA All-American.

On the women's basketball team, Bianca Lee, Juliette Turner, and Lakisha Walker all made the CIAA All-Tournament Team.

About Bowie State University

Bowie State University (BSU) is an important higher education access portal for qualified persons from diverse academic socioeconomic backgrounds who seek a high quality and affordable public comprehensive university. The University places special emphasis on the science, technology, teacher education, business, and nursing disciplines within the context of liberal arts.