Governor Martin O'Malley Announces Emergency Mortgage Assistance for Unemployed Homeowners
WI Staff | 4/3/2011, 7:18 a.m.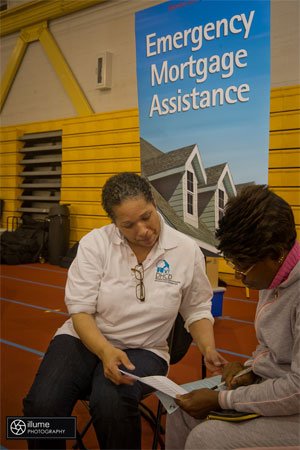 Announces $40 million in federal assistance to continue fighting foreclosures in Maryland
ANNAPOLIS, MD (April 1, 2011) - Governor Martin O'Malley today announced a $40 million program to assist homeowners in addressing back mortgage payments. The funding comes from the U.S. Department of Housing and Urban Development with the goal of helping homeowners who are facing foreclosure due to job loss or a decrease in wages, including those who lost income due to illness.
"Even as we move beyond the fallout of the subprime mortgage and predatory lending crisis, there are still too many families in our State struggling to make ends meet," said Governor Martin O'Malley. "Thanks to our federal partners, this program will strengthen an important safety net for unemployed homeowners and protect the investment they made in the American dream."
"The Emergency Homeowner Loan Program will provide limited and targeted assistance to help working families get back on their feet and keep their home while they look for work," said Secretary of Housing and Urban Development Shaun Donovan. "We are pleased to get the program off the ground in Maryland, which is already working to help keep families in their homes during difficult economic times."
The new program provides assistance in the payment of up to 12 months of overdue debt, including delinquent taxes and insurance, and up to 24 months going forward, with a maximum combined total of $50,000.
"This program is welcome news for the countless people in Maryland who are going through these difficult times," said Congressman Elijah Cummings. "I helped create the bridge loan program to help everyday, hard-working Americans; the same folks who we all see everyday in our neighborhoods. Now, many of them will be able to get the help they have so desperately asked for, straight from the government."
"Too many families are still struggling to find employment and hold onto their homes," said Congressman John Sarbanes. "This program will allow Maryland families to avoid foreclosure until they can get back on their feet."
"This means that homeowners who lost their jobs through no fault of their own will may get the breathing room they need in order to find new employment and get back on track financially," said Raymond S. Skinner, Secretary of the Maryland Department of Housing and Community Development.
Eligible homeowners include those who:
Are experiencing a loss of employment income because of the economy or a medical condition. Homeowner(s) must have a current income that is at least 15% less than it was prior to the loss of employment.
Are 3-12 months delinquent on their mortgage payments and pending foreclosure. It must be the first mortgage on the principal residence of the homeowner.
Have a total household income equal to, or less than, 120% of the Area Median Income (AMI), including wages, unemployment benefits, and other income. (See the Pre-Application Eligibility Checklist on www.mdhope.org for AMI chart.)
Have a reasonable likelihood (based on industry underwriting standards) of being able to resume mortgage payments within 2 years, when full employment has been regained.
Prospective applicants must meet certain prequalification requirements. Homeowners will be able to access assistance in this process through specially-trained housing counseling agencies approved by the Maryland Department of Housing and Community Development and at various foreclosure prevention events.
Maryland will begin to take applications immediately. Homeowners can get more details on Maryland's Emergency Mortgage Assistance Program by visiting the HOPE website at