Tanger Outlets Center: Economic Boon or Traffic Bottlneck?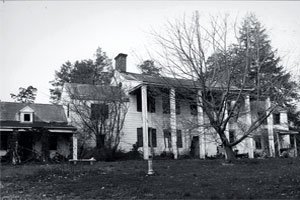 Tanger Outlets at National Harbor, a new upscale retail outlet center featuring 80 stores will be built on Salubria a historic plantation in Oxon Hill, Md. Arguably, the property could also be called freedom mall or emancipation outlet because county residents will be freed from having to traverse into Virginia or the District for high-end shopping options.
"Tanger Outlets at National Harbor will finally give residents of Prince Georges County the premier shopping experience they've been waiting on for decades. It is expected to create over 800 permanent jobs and generate significant revenue for the county," said
Taylor O. Chess, Senior Vice President of Retail, for The Peterson Companies. Peterson is the developer of the National Harbor. They've partnered with Tanger Factory Outlet Center Inc. which boasts some 34 such outlet centers in 22 states.
Despite the prospect of stores such as Saks Fifth Avenue's Off 5th, some residents of nearby Fort Washington Md. are having some mixed feelings about plans for an upscale retail outlet center planned along Oxon Hill road.
Elmer Green, a realtor and President of the Caltor Manor Civic Association has lived in the area for 32 years and likes the idea of jobs but has reservations.
"[The outlet mall] would help keep money in the county but unfortunately, I don't think it would have any impact on property values in this market because the National Harbor didn't do anything."
Like Green, Alonzo Grigsby has lived in the Fort Foote area of Fort Washington for three decades. An active member of the civic group Greater South County Coalition for Absolute Progress (GSCCAP,) and one-time president of the South Potomac Citizen's Association, Grigsby is excited about the prospect of an upscale mall like Salubria.
Traffic congestion is another concern for residents in the area as is the issue of developers building on a historic site.
"I do absolutely think it's needed. It is a great shot in the arm for a mostly residential area," said Grigsby. "We need some changes in traffic patterns, but I don't think that it will severely impact traffic because there are three ways shoppers can get into the mall one of which is Harborview Avenue."
"We have to do something about the traffic. Traffic currently is a nightmare and I don't believe that Oxon Hill road can handle the traffic flow from the customers shopping at the outlet," said Councilmember Obie Patterson (Dist. 8).
Patterson has already met with officials at the county Department of Public Works to talk about ways to alleviate the traffic congestion posed by the outlet project.
According to Chess, Peterson Companies has considered the impact of mall traffic on the local community.
"The proposed outlet center features several convenient access points from Interstates 495, 95 and 295 for motorists coming from DC, MD & VA. In addition, the State Highway Administration is planning improvements to Indian Head Highway that will help to alleviate existing traffic chokepoints in the area," he said.
Grigsby says his group GSCCAP works to influence and encourage residents to work with county officials to talk about ways to implement smart growth. Grigsby and members of his organization attended a meeting with officials, residents and developers on the project.