Suzuki Presents Big Tigger's 4th Benefit Ride
WI Staff | 8/4/2011, 11:14 p.m.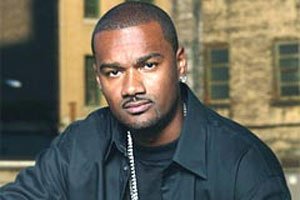 Considered one of the largest African-American motorcycle benefits for HIV/AIDS awareness, "RIde for Life" has garnered the support DC Mayor Vincent C. Gray and PG County Executive Rushern Baker. On Sat., Aug. 13, Suzuki Motor Corporation joins TV and radio personality Big Tigger to present the fourth installment of Big Tigger's HIV/AIDS RIDE FOR LIFE. Launching a bold and aggressive fundraising and awareness campaign benefiting HIV/AIDS, Suzuki and Big Tigger's Street Corner Foundation (SCF) will bring together over 2,000 bikers and enthusiasts for the extraordinary motorcycle charity ride & grand finale event. Big Tigger's 4th Annual HIV/AIDS will commence at Prince George's Stadium (Baysox Stadium) in Bowie, Maryland and conclude at United Medical Center in Washington, DC.
As the Presenting Sponsor of RIDE FOR LIFE, Suzuki has reinforced the commitment and goal to increase community action and raise local and national awareness about the importance and ease of HIV testing. The historic ride will assemble both veteran riders and newcomers to make the 23.4 mile trek to raise funds, support the Foundation's efforts to eradicate HIV/AIDS, and to showcase the community's determination to end the devastating disease.
"Suzuki is a staple in the motorcycle community and we are excited to have the premier motor corporation to join us to help pass on the message 'Get Tested - Know Your Status,' states activist and TV and radio icon Big Tigger.
The primary goal of this monumental event is to address the increasing rate of infection in communities of color and in individuals under the age of 25 in the Maryland and Washington DC areas as well as the rest of the country. Additionally, the ride will renew our sense of urgency about HIV/AIDS as a national health problem.
Hosted by Big Tigger, RIDE FOR LIFE will begin registration and staging at 7am on Saturday, August 13th at Prince George's Stadium (Baysox Stadium), Bowie, MD. The official ride will commence at 12:00 noon, travel along the event route, and conclude at United Medical Center in Washington DC. Big Tigger will lead the convoy of approximately 2,000 riders, representing over 100 bike clubs from around the country to an inspiring Grand Finale event that will include HIV testing, health screening, and a fun-filled day with live music, entertainment, and food and merchandise vendors. Additionally, participants have an opportunity to participate in Suzuki sponsored bike raffle for a chance to win your choice of a 2011 Suzuki GSX-R100, Suzuki Hayabusa or Suzuki M109R.
Hailing as one of the largest African-American motorcycle benefits for HIV/AIDS awareness, RIDE FOR LIFE has historically garnished the support of over 180 motorcycle clubs, thousands of registered bikers, Washington DC Mayor's office and Prince George's County Executive Office and various government agencies. RIDE FOR LIFE holds the testing record of 854 participants during a single HIV/AIDS testing initiative.
Registration for this year's momentous ride is currently available at various locations including T.G.I. Friday's in Greenbelt, MD every Wednesday from 8pm -10 pm, Freestate Cycle located at 8601 Central Avenue in Capitol Heights, MD Tuesday- Sunday from 11am - 7pm, or online at www.streetcornerfoundation.org, www.wpgc.com or www.freestatecycle.com. The registration fee of $20 includes inclusion in the ride and entrance to the grand finale event.