Suzuki Presents Big Tigger's 4th Benefit Ride
WI Staff | 8/4/2011, 11:14 p.m.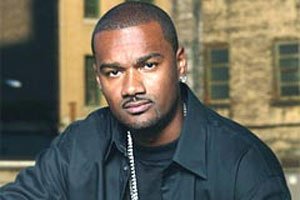 RIDE FOR LIFE is generously supported by the Presenting Sponsor Suzuki Motor Corporation. Other sponsors and partners include Freestate/Atlantic Cycle, WDCW 50, Prince George's County Executive Office of Rushern Baker, 1 Source Consulting Inc., T.G.I. Friday's (Greenbelt, MD), and Platinum Rollers Motorcycle club.
About Street Corner Foundation, LLC
The Street Corner Foundation, LLC (SCF) is committed to empowering and strengthening diverse urban communities through proactive, innovative programming. Based in the belief that knowledge is the key to improving issues affecting the community, SCF's focus is two-fold; to increase public awareness of HIV/AIDS by funding educational initiatives targeting prevention, and to improve quality of life for youth and by supporting programs that focus on literacy and self-esteem.
www.StreetCornerFoundation.org
The fight against HIV/AIDS is not over.
* HIV/AIDS has claimed the lives of more than 550,000 Americans. Today, about 1.1 million Americans are living with HIV, the virus that causes AIDS, and one fifth of those infected are unaware of their infection. 2
* The District of Columbia reported 19,864 AIDS cases to CDC, cumulatively, from the beginning of the epidemic through December 2008. This accounts for approximately 3.2% of the population over the age of 12 years old. 1
* Nationally, 1 out of every 3 people infected with HIV don't know it. 2
Source 1: The District of Columbia HIV/AIDS Epidemiology Annual Report 2009
Source 2: The Center For Disease Control, National Center for HIV/AIDS, Viral Hepatitis, STD, and TB Prevention