Baker Allocates $2 Million in Community Grant Funding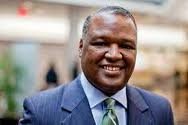 Upper Marlboro, Md. - Prince George's County Executive Rushern L. Bakern III has announced the release of an FY 2012 Community Partnership Mini-Grant (CPMG) and the process for Community Partnership Grant (CPG) applications. Money for the grant, for which $2 million has been allocated, will be derived from Baker's current fiscal year budget.
Funding to eligible organizations will assist in developing and maintaining strong partnerships with non-profits in order to meet the needs of county citizens and residents, according to an Aug. 15 statement issued by Baker's office. The Prince George's County Office of Management and Budget will administer the grant process.
"Our non-profit organizations provide critical services across Prince George's County, usually to our most needy citizens," said Baker. "My Administration looks forward to expanding this partnership by offering much needed monetary assistance to our non-profit community."
CPMG is targeted toward requests involving one-time projects or activities that are less than $15,000, while CPG requests of $15,000 or more will support mid-term to long-term organizational goals for non-profit organizations.
Any organization, institution or association incorporated as a private, not-for-profit organization designated under 501(c)(3) of the Internal Revenue Code, providing services or activities in Prince George's County is eligible to apply. Applications will be accepted continuously through the County's fiscal year (July 1, 2011 through June 30, 2012).