Anacostia River Searched for Oil Spill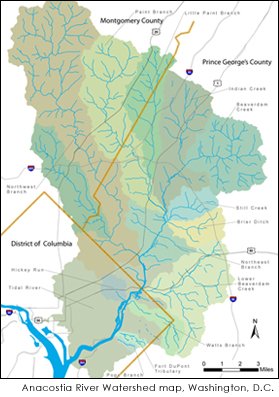 A search by the U.S. Coast Guard and the District's Fire Hazardous Materials Unit for an oily substance in the Anacostia River has yielded no significant results.
The search of the river that continued in the vicinity of Kingman Island, was prompted late on Aug. 15 after the fire department was dispatched to look into a fuel spill. Officials believe the spill initially began at the 11th Street Bridge and New York Ave. before spreading to Bladensburg Rd.
"We're in the process of developing a strategy for cleanup at this point," Christophe Toulu, director for the District Department of the Environment, told the Washington Informer. "We are determining what it is," he said, adding that "[fire officials] think [the spill covers] about a four- to six-mile area of the river."