Environmentalist Talks About Unidentified Substance on the Anacostia: Part I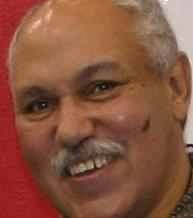 11th Street Bridge to the bridge on New York Ave., with authorities having launched a collaborative effort to aid in the cleanup.
On Aug. 16, Mayor Vincent Gray issued a statement saying he was very concerned.
"Anything that poses a threat to the overall health and welfare of our citizens and our wildlife is of great concern to me and deserves immediate attention."
What could an environmental incident like this mean for residents?
The Washington Informer talked exclusively with Irv Sheffey, environmental justice organizer at Sierra Club to find out:
What kind of health concerns could this incident pose for residents of Washington, D.C .?
Sadly, we don't fully know at this time as to the source and nature of the substance that was floating along the Anacostia. Originally, a spokesperson from the DC Fire Department was said to have described that 50 to 100 gallons of an oil product could be seen in the river on Monday (Aug. 15) when first reported. The US Coast Guard was called in to support DC Fire's EMS Unit in assessing the problem and containing it. On Tuesday morning, the Coast Guard said there was no oil or chemical spill in the waters of the Anacostia. So at this point, we are unclear as to what risk this apparent spill might pose to public health. The investigation is not over and we may learn more in the next few days.
What we do know is this is not the first incident of this kind. Just five years ago 600 tons of coal was accidentally dumped in the river when 10 CSX train cars were derailed, falling in while crossing the Anacostia near the Pennsylvania Ave. Sousa Bridge. The public's health was not directly affected, but the river overall, suffered another blow --one that was not needed as we work on its restoration. In addition, more than a billion gallons of raw sewage enters the river annually with every rain or snow melt of a half inch or more.
Twenty thousand tons of trash floats down the river each year as well. Though the jury is still out in this current instance, D.C. residents should be aware that they have been exposed to hazardous materials for several years and little has been done to address it.
There are several legacy, long term, toxic sites along the Anacostia River that are known or strongly suspected as being sources of chemical pollution affecting the land and water and possibly the health of our residents. Three of these sites, PEPCO's Benning Road Power Plant, the former Kenilworth Landfill, now a part of Kenilworth Park ,both in far Northeast and a site previously owned by Washington Gas near boathouse row on the western edge of the river in Southeast are of major concern. People live a stone's throw from each of these sites and several others of concern. As we investigate this current situation, we need to also address these long term sources of pollution and once and for all clean them up!
Irv Sheffey has served as a caseworker advocating for the homeless and as a youth advocate in Washington, DC. Working to improve service delivery in nonprofits and the public sector, Sheffey has consulted in training staff and administrators in supervisory, managerial, team-building and other human development skills.
Sheffey earned a Master of Science degree in environmental studies from Antioch New England graduate school, and is a self-trained naturalist. He volunteered as a docent with the New York Botanical Garden, leading tours of their forest for children and adults. He loves trees and first connected with the Sierra Club while planting hundreds of trees throughout Washington, D.C. as a Citizen Forester with the Casey Trees Endowment.
Information about the Sierra Club is available online www.Sierraclub.org
Check back on Washingtoninformer.com for more of our exclusive conversation with Sheffey.