FTC Field Hearings Tell the Tricks and Traps of Auto Financing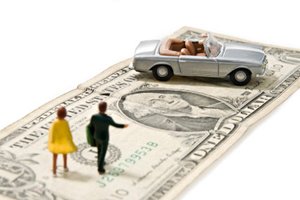 54 Percent of Black Customers Charged Dealer Kickbacks
August is back-to-school time; but it is also the time when car dealers tempt consumers with commercials that advertise slashed prices and seemingly too-good-to-be true deals to reduce inventories. Before taking a test drive, consumers would do themselves a financial favor by learning about the tricks and traps that are built into the financing of many auto sales.
For example, consumers usually do not realize that a dealer can "mark up" the interest rate on a car loan, over a lower rate a buyer may qualify for. Dealers say this increase compensates them for the time they spend in putting the financial deal together. As the dealer is not required to disclose the markup, it leads to the creation of a loan with terms that are most lucrative to dealers - instead of the consumers.
According to research by the Center for Responsible Lending (CRL), dealer markups will cause Americans who bought cars in 2009 to pay an extra $25.8 billion over the lives of their loans. Earlier research by the National Consumer Law Center (NCLC) estimated that more than 54 percent of African Americans are charged dealer kickbacks, compared to only 31 percent for white customers - even after accounting for differences in credit risk. The extra cost to a buyer was significant too: NCLC found that in Washington, D.C., the same transaction that would cost White customers $255; but Black consumers, $857.
In recent years, NCLC's findings led to settlements of class action lawsuits against the lending arms of major auto manufacturers including Chrysler, Ford, General Motors, Honda, Nissan and Toyota. These settlement terms limited the markup auto dealers could charge; but those caps have all expired now. Further, those caps still provided extensive discretion for dealers to mark up interest rates for some customers over others. So the problem of dealer markups remains today.
During the formation of the Consumer Financial Protection Bureau (CFPB), the auto dealers fought hard to gain an exemption from oversight. However the debate did give legislators more awareness about common auto lending and sales abuses. As a result, Congress provided the Federal Trade Commission (FTC) with stronger powers to oversee auto dealers.
These new powers led the FTC to begin a series of roundtable discussions this year that focused on abuses in auto sales and finance. Open to the public and webcasted, the first of these roundtables took place in Detroit in April, focusing on consumer protection issues involving dealership sales and financing. On August 2-3 in San Antonio, the roundtable examined the particular auto sales and financing issues of military consumers, financial literacy and fair lending. A third roundtable is planned for later this year.
"The Roundtables have been effective in showing the kinds of hidden charges and hidden incentives that cost consumers," said Chris Kukla, a roundtable participant and Senior Counsel for Government Affairs at CRL. "The forums have also brought to light many abusive practices that clearly go beyond 'a few bad apple'. We hope that this will lead the FTC to take strong and swift action to eliminate the abuses in the auto market."
The ongoing abuse in auto lending is one more illustration of how existing fair lending laws have yet to fully or consistently benefit people of color. Regardless of whether a financial product is a payday loan, mortgage, or auto loan, every American has a right to be treated fairly. Our financial transactions should be transparent with full disclosure of all terms and costs.
To learn more about auto financing, visit CRL at: http://www.responsiblelending.org/other-consumer-loans/auto-financing.
If you or someone you know would like to comment on auto sales or finance, register your concerns directly with FTC at: http://rspnsb.li/oVYNbw.
Charlene Crowell is the Center for Responsible Lending's communications manager for state policy and outreach. She can be reached at: Charlene.crowell@responsiblelending.org.