Guest Columnist - Dedrick Muhammad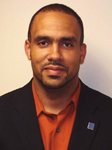 We must recognize that our current economy is one that can also breed despair that can easily turn to rage.
There is a consensus as to how to address these types of challenges. In a 2010 report on employment trends, the International Labor Organization notes that comprehensive training, as well as programs that include classroom and on-the-job training, technical and non-technical assistance, financial support for the employer and employee, and job placement services have all been shown to have the most success in advancing youth employment.
These types of programs require private- and public-sector partnerships in order to properly function. Recently, such a program was announced in New York City. Mayor Bloomberg announced a $130-million project focused on black and Latino men that will be funded by two private foundations and the New York City budget.
This program will invest in job training, educational classes, paid internships, and paid mentorship positions all aimed at young black and Latino men. This type of local initiative is important but must be replicated on the national level and throughout countries across the globe. The global recession must be met by a global investment in our future, and this will mean targeting economically disenfranchised youth and, often, youth of color.
The NAACP and its new Economic Program department is dedicating itself to these type of initiatives, and in this globalized 21st century, we recognize that bridging racial and economic disparities is not a domestic challenge but an international one.
Dedrick Muhammad is the Senior Director of Economic Programs for the NAACP. More information can be found at www.naacp.org/econ