Washingtonians Recall Memories of MLK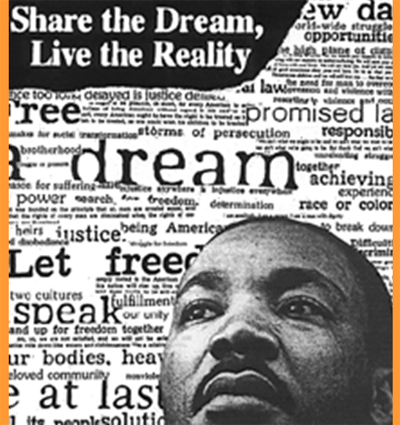 With the nation's capital gearing up to celebrate events and activities surrounding the formal unveiling on Aug. 28 of the Martin Luther King Jr. Memorial at the Tidal Basin, the"Washington Informer" queried locals on their fondest memories of the slain civil rights leader:
Ron Harris, 58, director of communications, Howard University
I 'm from Memphis and I was there when Dr. King got shot -- and my heart just dropped. . . It was like someone [squeezed] the breath out of me.
At the time, I was personally going through sort of a radicalized period and was leaning more toward Malcolm X than Martin Luther King Jr. But I had an uncle, James Bevel, who was one of King's close aides; so King had been at our house long before he got shot. I was actually going to a school that we (blacks) had partly integrated in Memphis, and in my graduating class of 400, about eight of us were black. So, I was beginning to have less confidence that white people were ever going 'to get it.'
But, then for that -- King's assassination -- to happen, I really shut down. I didn't want to talk to any of my white friends (classmates) for a long time, even though I was head of the senior class and graduated with honors. However, I have many white friends today -- in fact, I owe my career to two or three of them.
But getting back to the assassination, I remember being so infuriated, and I said, 'it's over. It's over.'
A couple days after that, my whole family marched in a Memphis protest on King's death. I also recall that just a few days before he was shot, my two younger brothers had marched with [King], and that deteriorated into people looting and breaking into stores . . .
Leo Alexander, 47, D.C. business owner
I was two years old at the time Dr. King was assassinated but what I [later] gathered from it was that social accommodations weren't the answer. It's more about equality.
The assassination also struck me as being one of those wild moments . . . and all of the marches and everything that King and our other civil rights leaders had to go through to get us the right to vote or to be physically be freed from second class citizenship in the United States , I came to the realization years later, that that wasn't enough. Only equality in the United States is really valued. [Also] as long as we don't control the economic future, we'll only be just consumers and that's something that was concerning Dr. King. So that's what I get most from him.
Dr. Robert Williams, 66, family medicine physician, Howard University Hospital
I was a volunteer physician during [the March on Washington that was connected to] the Poor People's Campaign. But I got the opportunity to praise Dr. Dorothy Height the last several years of her life and I was always filled with delight hearing her talk of the Civil Rights Movement and how she had given of her time at the March on Washington. She said at one point she had been the only woman asked to speak, and that she said she preferred Dr. King to speak instead. I had no personal relationship with Dr. King but just hearing her talk about his accomplishments with the struggle served to enlighten me that much more about him.