Washingtonians Recall Memories of MLK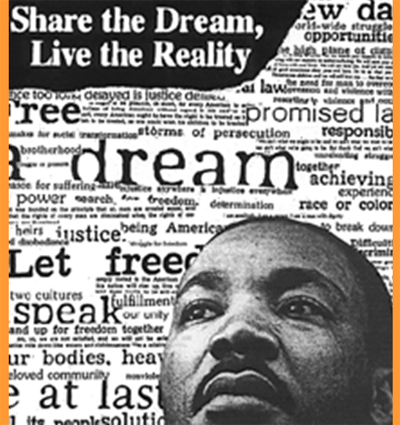 Roger Newell, 61, teamsters union official in D.C.
I grew up in D.C. and it would be the 1963 March on Washington and the city's preparation that went into it, and the huge turnout that stuck with me.
I was a young student activist and was impressed with the logistics involved handling 250,000 people. I had a chance to watch many of the people like Dr. King who were associated with the civil rights struggle, work their magic to make sure the crowd would be taken care of.
Michael Fauntroy, 45, political analyst, George Mason University
One of my uncles was one of King's lieutenants. But my fondest memory of King is watching the signing of the Civil Rights Act of 1964. There's a picture of my uncle standing next to King watching him sign the document. (get photo from George Mason web site)
Peggy Seats, founder and CEO, Washington Interdependence Council
I lived in the neighborhood where he once visited in Chicago's West Side. I remember that I was a teenager and he was there to protest the savagery and hatred he saw in Chicago.
Hilary Shelton, 53, director of advocacy, Washington Bureau NAACP
I am most fond of his humanity. I've been told stories of the marches and his going to jail with other civil rights leaders like Andrew Young and Hosea Williams.
All those folks were like a tight-knit family and he was Uncle Martin to my wife (he's married to Young's youngest daughter) and all those children of the civil rights leaders. He was able to give so much to enhance civil rights, and I've always thought of him in that capacity.
Paula Young Shelton, 50, youngest daughter of civil rights leader Andrew Young
I guess what I remember most about Dr. King is just his very warm and friendly interaction with me and with other children; that he was always very attentive to children. I have this vision of him with open arms, smiling whenever I would be around him. He would pick us up and throw us up in the air like fathers like to do.
We very rarely accompanied our parents on the marches, as they were very careful about shielding us from any danger. But in the third Selma to Montgomery march, my mother decided that she wanted to participate so they brought my two sisters and me along. We were there for one day and then they took us to our grandparents' house while my mother and father continued on in the march.
I've shared some of these memories in a children's book that I wrote about the Civil Rights Movement, because I wanted children to know what a kind and gentle person Dr. King was, and that he was a real human being and not just an icon or a statue -- but a real person who cared deeply about the lives of children - his own and others', and wanted to make this place a better world for them.