Hurricane Leaves Prince Georges' Hard Hit in Outages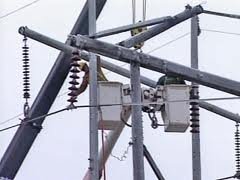 The force of Hurricane Irene in the D.C. region has left residents in Prince George's County the hardest hit for power outages.
According to Pepco spokesman Clay Anderson, it will take several days to repair outages in Upper Marlboro and elsewhere in Prince George's.
The utility reports also reported on Aug. 28 that at the height of the storm, 220,000 customers were without power, including 96,000 in Prince George's, 65,000 in Montgomery County and 33,000 in the District of Columbia. By 7:30 a.m., the outage total was down to 194,000.
Pepco reported that five substations and 131 priority feeder lines were knocked out, and more than 300 wires were down Sunday morning.