District Mourns Loss of Nadine Winter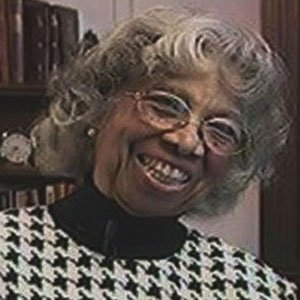 Nadine Winter, who was active in the breast cancer survivor community, fought to bring health information to people in the District who most needed it.
She once said that despite the belief of many, that poor people do not care about their health, the truth is that that do.
"People need and want information. We feel it's our job to bring it directly to them," Winter, founder of the Health Outreach Information (HOIN), had commented.
Winter, who represented Ward 6 on the City Council from 1975 to 1991, died on Aug. 26 at her home in Southwest. She was 87.
However, she had a long and storied history with D.C. where she'd lived since moving in 1947 from Winston-Salem, NC., and launched her career as a social services advocate. She later went on to found and serve as executive director of Hospitality House, a nonprofit organization that provided assistance to disadvantaged families as well as youth and the elderly.
Among Winter's other numerous involvements was organizer of the National Welfare Rights Organization, serving as a delegate to the Democratic National Convention, membership in the National Democratic Women's Club and the District of Columbia Women's Political Caucus. She was also a member of the National Association of Social Workers and Self-Determination for DC Coalition.
Arrington Dixon, who served on the Council with Winter, said she will go down as one of D.C.'s most historical community activists.
"She was a person who was very, very seriously committed to her community," Dixon said. "We were both on the Council at the same time -- and she was a firebrand."
Ward 8 activist Phil Pannell recalled Winter as one who fought for the voiceless.
"She had a reputation as a grassroots person," Pannell said. "Even when she was defeated from the Council in 1990 by Harold Brazil, she kept going -- doing what she did until she was no longer able to carry on."
City Council Chairman Kwame Brown said in a statement that Winter's body will lie in state from 5 p.m. to 7 p. m, on Thurs., Sept. 1 at the John A. Wilson Building in downtown D.C. Brown has also asked that flags in and around the building be flown at half-staff through Fri., Sept. 2.
A funeral service will be announced shortly.