After 30 Years of Appeals, Prosecutors Rule Out Execution
Nnpa | 12/13/2011, 12:58 p.m.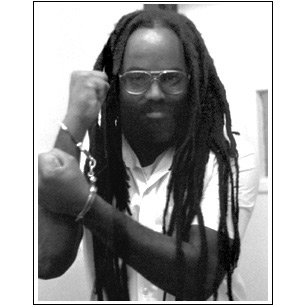 Almost 30 years after being convicted of shooting a police officer and spending nearly an equal number of years on death row, Mumia Abu-Jamal, 57, is free of the death sentence but still might spend the rest of his life behind bars. Hearing the news recently though, his supporters immediately felt relief but instantly turned their focus to continuing the fight to get a new trial for the former journalist and Black Panther activist.
On Wednesday, Dec. 7, prosecutors, with the support of the Philadelphia's police commissioner and the widow of the slain officer Daniel Faulkner announced they would no longer pursue the death penalty in the case.
"There has never been any doubt in my mind that Mumia Abu-Jamal shot and killed Officer Faulkner," said District Attorney Seth Williams. "I believe that the appropriate sentence was handed down by a jury of his peers in 1982. While Abu-Jamal will no longer be facing the death penalty, he will remain behind bars for the rest of his life, and that is where he belongs."
There are thousands in America and around the world who strongly disagree with Williams, who is Black, and they have voiced their support for Abu-Jamal, many of them calling not only for the end of the death penalty but for a new trial.
Archbishop Desmond Tutu is one of Abu-Jamal's many worldwide supporters demanding his release. In a statement (see Opinion), he said, "Now that it is clear that Mumia should never have been on death row in the first place, justice will not be served by relegating him to prison for the rest of his life-yet another form of death sentence. Based on even a minimal following of international human rights standards, Mumia must now be released. I therefore join the call, and ask others to follow, asking District Attorney Seth Williams to rise to the challenge of reconciliation, human rights and justice: Drop this case now, and allow Mumia Abu-Jamal to be immediately released, with full time served."
Tutu decried the fact that Abu-Jamal's nearly 30 years as a Pennsylvania death row prisoner were equivalent to "torture...because he is innocent, justice for Mumia will not be served by life imprisonment, but by his release from prison."
"This is only a partial victory," summed up attorney Roger Wareham of the December 12th Movement's International Secretariat. "At least he has been removed from death row. But the case is not over...Mumia Abu-Jamal did not do the crime, so we will keep fighting to get the conviction overturned."
An international industry has been built around freeing Abu-Jamal over the last three decades. Few have been more vigilant in this quest for freedom and justice than Pam Africa, chairwoman of the International Concerned Family and Friends of Mumia Abu-Jamal.
On many occasions, at rallies, marches and conferences, she has vociferously cried out on his behalf. "We're calling on the attorney general," she said in a recent speech. "And when I say we, I'm saying there are several groups and organizations that are spearheaded by the New York [Free Mumia Abu-Jamal] Coalition that is calling on the attorney general, because what we're pointing out is that Mumia cannot get any fairness whatsoever.