District Launches 2nd Phase of Initiative to Lower Unemployment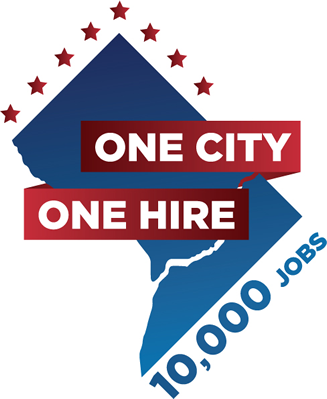 "One City * One Hire has developed partnerships with over 330 businesses and helped over 1,000 District residents find jobs in the last 90 days. While our efforts have been successful thus far, this is just the beginning," said Mayor Gray. "To reach the thousands of unemployed residents who still need assistance and additional training in this tough economy, DOES will launch an outreach campaign unlike anything we've seen in District before."
One City * One Hire - Phase II has been designed to reach out to disconnected, unemployed District residents and get them registered in the DOES system. Once in the system, they can learn about various training programs offered by DOES to prepare them for the workforce. Qualified, unemployed residents who are registered at OneCityOneHire.org will be able to identify job opportunities that fit their skill sets and be pre-screened and matched with One City * One Hire employer partners who have job openings to fill.
"This second phase of the One City * One Hire campaign has been developed to reach all segments of the population, in all areas of the city - and particularly those who have never interacted with DOES, those who are unaware of the many services the agency has to offer and those hard-to-serve populations who are facing the most barriers to employment," said DOES Director Lisa Maria Mallory. "We are extremely pleased that so many employers are accepting Mayor Gray's challenge to help address the District's unemployment crisis. Now we must turn our attention to the needs of the unemployed job seekers to ensure they are trained and work-ready. One City * One Hire - Phase II does just that."