Oprah Winfrey Debuts New Network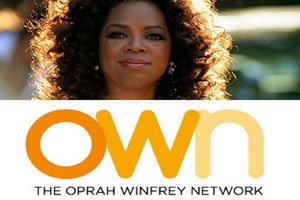 Oprah Winfrey continues to embody "the magic touch" in mass media. In an unprecedented deal, Oprah Winfrey and Discovery Communications launched OWN: The Oprah Winfrey Network, Sat., Jan. 1. The new multi-platform media venture is designed to entertain, inform and inspire viewers to live their best lives. OWN debuted in more than 70 million homes, on what is currently the Discovery Health Channel. The venture also includes the award-winning digital platform, Oprah.com.

"Fifteen years ago, I wrote in my journal that one day I would create a television network, as I always felt my show was just the beginning of what the future could hold," Oprah Winfrey said. Winfrey serves as chairman of OWN.
"For me, the launch of The Oprah Winfrey Network is the evolution of the work I've been doing on television all these years and a natural extension of my show."
And while initial reviews of the network ranged the full gamut of emotions, viewers overwhelmingly support the new network. Some were vexed by the buy-out of Discovery; others by the cable-tier of the network that will force many to pay to watch the programming. Others have already fallen in love with the programming, even with the added price tag.

"I love Oprah Presents Master Class, because it is a return to serious interviews between news reporters and celebrities. Diane Sawyer was featured the first weekend, and it looks like Maya Angelou will be featured soon," Melanie Serrano said.

Serrano, 38, a long-time Oprah fan, said she was so happy that Oprah is realizing her dreams and helping her viewers do the same," Serrano said.

"There is no stronger voice than Oprah Winfrey in engaging, motivating and connecting people to live healthier lives. Oprah has inspired me personally, and through this new venture, Oprah's talent and drive will have a dedicated multimedia platform to empower, engage and connect with people on-air and on-line," said David Zaslav, President and CEO of Discovery Communications. "At Discovery, our goals are to improve the quality of the networks while expanding the reach and success of our web presence. This venture does both, and having Oprah as Chairman and creative leader makes OWN a very unique property in a crowded media landscape."

OWN's mission is to create multiple platforms for women, men and their families with a purpose and a passion: to celebrate life, to inspire and entertain, empowering viewers around the world to live their best lives, and by doing so, lift the lives of those around them in ever-widening circles.