The Washington Informer First Annual African American Heritage Tour
1/9/2011, 1:54 a.m.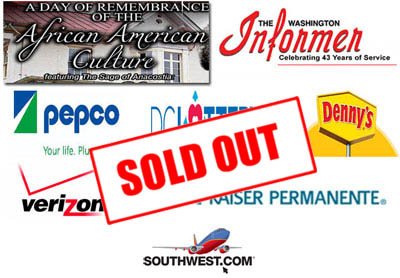 A Day of Remembrance of African American Culture Featuring The Sage of Anacostia Frederick Douglas

The Washington Informer will salute African American History Month in February 2011 with our first annual African American History Month Heritage Tour of the District of Columbia on Saturday, February 12th. We are inviting Washington Informer readers and their families to join us for an enriching experience that will bring to life the little known facts about the contributions of African Americans to the District like those detailed in Black History Journal, a popular column published weekly in The Washington Informer.

Capital Entertainment Services, an African American-owned tour and transportation company, located in the District, will conduct the tour. CES has received national recognition for its African American Tours, which have been featured on travel shows and magazines across the country. The three-hour tour will begin at the THEARC, in Southeast DC, where participants will enjoy a continental breakfast and enjoy a spectacular presentation by Frederick Douglass, the animatron. They will then board the buses for the tour of Lincoln Park and Frederick Douglass House

Participants on the tour will take home prizes for correctly answering questions taken from the Black History Journal, written by Robert Taylor. A catered lunch will be served at the end of the tour at THEARC and gift bags filled with African American keepsakes will be given to each participant.

The tour will be documented in a special section in The Washington Informer on Thursday, February 19 and a featured on a special edition of Washington Informer News on DCTV Channels 95 and 96. Fans of The Washington Informer who miss the tour will be able to follow along with regular Twitter and Facebook updates that will be shared along the tour.

Southwest Airlines will provide airline tickets to the winner of our Black History Trivia Contest.

__________________________________________________________________
The Washington Informer is an African-American and woman owned weekly newspaper that has been serving the African American community in the metropolitan Washington area. The Washington Informer was established in 1964 with a mission to educate, empower and inform our readers about the positive news in the Black community. The Washington Informer does not cover crime news and it reaches at least 87,500 readers each week in print, online, email blasts, and social media.