Alsobrooks has Bold Plans for Prince George's County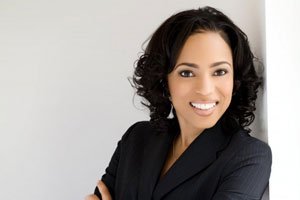 The first elected female prosecutor in the history of Prince George's County has widespread support among county leaders as she seeks to upgrade her office, pursue domestic violence cases more vigorously and reduce recidivism among the county's criminal population.

Angela Alsobrooks was sworn in as the first elected female state's attorney in Prince George's County on Mon., Jan. 3 at a private ceremony in Upper Marlboro, Md. Alsobrooks, 39, said she has bold plans for the office.

"I plan on bringing resources to our office," she said.

"I plan on hiring a full-time grants writer [who] will help bring in the dollars needed to continue to make this office effective. I also want to improve the technological needs of our attorneys and staff."

Alsobrooks was publicly sworn in at a ceremony, known as an investiture, on Tue., Jan. 4 at the Prince George's County Courthouse -- Courtroom M3400 in Upper Marlboro. She was praised for her hard work and dedication to public service before an estimated crowd of 70, which included U.S. Sen. Benjamin Cardin (D-Md.) and Prince George's County Councilmembers Andrea Harrison (D-District 5), Karen Toles (D-District 7) and Mel Franklin (D-District 9).
U.S. District Court of Maryland Judge Alexander Williams said he knows that Alsobrooks will do well.

"I remember when Angela worked for me as a judicial intern and she was outstanding," said Williams, 62, the first Black to serve as state's attorney in the county. "She is smart, tough, tenacious and confident. She will be responsible, thoughtful and fair."

The Prince George's State's Attorney has about 70 prosecutors working for it, serving 834,500 residents. This number compares with 360 Assistant U.S. Attorneys in the District of Columbia, which has a population of 600,000 and Baltimore City, with a population of 637, 418, has about 300 prosecutors in its state's attorney's office.

Alsobrooks is well-aware of the disparity and said that she will work with federal and state partners and stakeholders, such as the U.S. Attorney of Maryland and the members of the Maryland General Assembly in Annapolis to try to bring prosecutor equity to the county.

Prince George's County Executive Rushern Baker, who spoke at the investiture, said that he will be happy to work with Alsobrooks.

"We won't let you fail because you have everything to succeed," Baker, 52, said. "You have the tenacity and the power and I am proud to be one of your partners."
Alsobrooks said that she does not plan a massive shake-up of staff and will "encourage them to do their best work."

"That's the goal," she said.

Alsobrooks said that while violent crime has declined, domestic abuse is on the increase. Stemming the tide of domestic violence is one of her goals, one that her predecessor Glenn Ivey worked hard to curtail.

She said that a key component of fighting crime is reducing recidivism, which means stopping ex-offenders from being re-incarcerated.
"I want to set up offender productive training," she said. "That is the smartest way to fight crime is by not letting it start."

Alsobrooks is a 1993 graduate of Duke University in Durham, N.C. She received her law degree from the University of Maryland School of Law in Baltimore in 1996 and was the first full-time domestic violence prosecutor in the county's history under then State's Attorney Jack Johnson.

In 2002, she served as the educational liaison under Johnson when he was elected as the county executive that year. Two years later, she was picked by Johnson to be the executive director of the Revenue Authority.

Alsobrooks won the Democratic Party primary for state's attorney on Tue., Sept. 14, defeating four other challengers. She faced no opposition on Tue., Nov. 2.

Alsobrooks, in her address at the investiture, said that she is "heir to an ancient tradition but faces contemporary challenges."

"For many people, our office is the last best hope that justice will be done," she said. "I promise to the people of Prince George's County firm, fair and consistent prosecutions."