Lockridge Remembered as a Strong Leader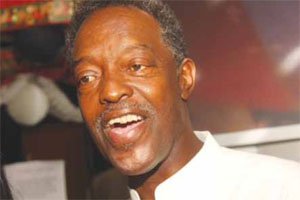 One of Washington's most consistent and thoughtful voices in the Black community and long considered a staunch advocate for educational excellence in wards 7 and 8 recently passed away.

William Lockridge, who was a member of the District of Columbia Board of Education, died at the age of 63, on Wed., Jan. 12 of respiratory failure at George Washington University Hospital in Northwest. Lockridge was lauded by D.C. Mayor Vincent Gray for his community activism and his candor.

"William Lockridge was a true public servant who was forever in the trenches working for the community, particularly the people of Wards 7 and 8," Gray, 68, said.

"As a longtime member of the State Board of Education and the Board of Education, Mr. Lockridge was not afraid to speak up loudly when he thought anyone was trampling on the rights of the District's children. He was a familiar face in the D.C. Council Chamber, always showing up to give voice to those who did not speak for themselves."

Lockridge, a native of Chicago, received his bachelor's degree in education from Tennessee State University in Nashville, Tenn. He worked briefly in the corporate world as a salesman but in 1968, with a lot of political activity going on regarding civil rights, he joined a movement which emphasized African-American empowerment in Chicago.

Lockridge came to the District in 1979 and made a name for himself as a tireless community worker and advocate for residents of Ward 8 in Southeast. He was employed by the District of Columbia school system as a teacher, researcher and education coordinator before his election to the Board of Education in 1998.
He led organizations that included the Ward 8 Democrats and the Alabama Avenue Task Force and was elected as an advisory neighborhood commissioner. D.C. Council member Marion Barry (D-Ward 8) said that Lockridge would not hesitate to take on anyone who he felt was not doing the right thing.

"William Lockridge was an ordinary guy who did extraordinary things," Barry, 74, said in a statement that was published in the Washington Post on Jan. 12.
"He fought for the children, the least, the last and the lost, and he would take on anybody, including myself, because he was a fighter."

D.C. Council Chairman Kwame Brown said that Lockridge was an advocate for education reform -- for all children.

"He was at the forefront of education reform, and no one was more passionate than William about the betterment of our city," Brown, 40, said.

"His life should serve as an inspiration to us all to do everything possible to ensure that every child in the District receives a quality education."

Lockridge's work was recognized around the city and on Capitol Hill.

"The loss of William Lockridge will be felt all across this town, well beyond Wards 7 and 8, where he was the longest serving school board member," D.C. Del. Eleanor Holmes Norton, said.

"His deep roots in countless activities in this city and his extraordinary influence on public education made Lockridge a household name in the community and in D.C. politics."

Norton, 73, attended a candlelight vigil for Lockridge at George Washington University Hospital on Mon., Jan. 10. She said she spoke to his wife, Wanda and his children, Joy and Stephan, at the vigil. She said that it should be remembered that Lockridge was also a family man.

Lockridge's homegoing services will take place at the Temple of Praise, 700 Southern Ave. in Southeast on Thu., Jan. 20. The services will consist of a 10 a.m. viewing, 11 a.m. memorial service, 12 p.m. homegoing service and a 3 p.m. repast.

The repast will take place at The Panorama Room, 1600 Morris Road in Southeast. Speakers for the homegoing services include Norton, Gray, Brown, Barry and Ted Trabue, president of the District of Columbia State Board of Education.

Lockridge will be eulogized by the Rev. Michael Bell of the Allen Chapel A.M.E. Church in Southeast.

Trabue said that he will be missed by his colleagues on the Board of Education.

"He cared deeply for the students in the District of Columbia, and he was extremely passionate about education in the Ward 8 community," he said.

"He will be missed by all of us on the District of Columbia State Board of Education."