TV ONE to Create Special Event Devoted to the Pop Culture of the 70s, '80s and '90s
1/28/2011, 6:15 p.m.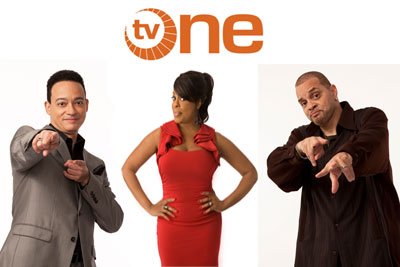 The centerpiece of the initiative is Way Black When: Prime Time, a high-energy, one-hour talk show that will showcase Black pop culture icons across three decades - the '70s, '80s and '90s -- including actors, comedians, athletes, musicians and many more--from Black Power through Hip Hop. Guiding a live studio audience and television viewers on their trip back through 'blackness,' will be three hosts, each of whom embodies a decade's essence. Comedian and actor Sinbad will conduct a fantastic voyage through the 70's...Niecy Nash keeps it moving and groovin' through the 80's... and comedian and actor Chris 'Kid' Reid picks up the final leg of the Way Black When journey with 90's Hip Hop. Each night, guests who characterize the specific week's decade will be showcased, along with a musical act and a comedian who provide the tunes and the tone of the time. The series will include a "Retro Trek" segment of nightly comedic sketches spoofing memorable hairstyles, fashion trends, and cultural fads from each decade., Each week, TV One will feature a Heroes, Newsmakers, Icons and Celebs (HNIC) segment in which "Washington Watch" host Roland Martin will provide a look back at the major news events of the day.