Eating Healthy for a Family on the Go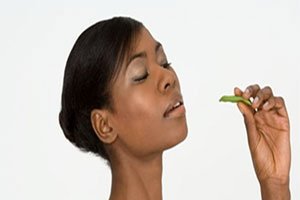 Tammy Barns knows first-hand how difficult it can be to find time to prepare healthy meals on a busy schedule.
"I work, make runs for family members, I drive my son and his friends around on the weekend and I help take care of my mother," she explained. "Sometimes for breakfast I just want to grab coffee."
The majority of working parents don't always feel like they have the time to prepare a hearty meal. For this reason, many people resort to fast food or prepackaged food. Despite her busy schedule, Barns decided that she wanted to make a definite effort to eat healthy, and now she takes steps to do so.
According to Sara Gosnell, an outpatient dietitian at Wishard Health Services, there is no reason for anyone to feel like they don't have enough time to prepare healthy meals. She believes people just need to be educated about low-cost and quick-to-prepare items.
"It is possible to be busy, but also maintain a healthy diet," Gosnell said. "Some people resort to prepackaged food, but unfortunately you will have limited control of the ingredients and consume more fat, sodium and cholesterol than recommended. Try batch cooking instead. Cook a big Sunday dinner, or pot of soup, then portion the leftovers and freeze them. You now have a healthy, home-cooked meal that's grab and go."
Barns says she often does just that, preparing her lunch the night before. She also said she purchases frozen vegetables because they are quick to prepare and healthier than canned veggies.
Gosnell says it's important to know what a healthy meal consists of and offers some tips to starting a healthier diet. Incorporating fruits and vegetables into every meal is important, because they are low in calories and have a high nutritional value. Make sure fruits and vegetables take up the most room on your plate. Eat fruit instead of chips for a snack. Instead of frying food for flavor, try cooking with flavored vinegars or mixing seasonings and rubs that are salt free. Also, use olive oil rather than vegetable oil or butter.
Still, when a person is busy, it's easy to turn to fast food.
"I try to fix a balanced meal, but sometimes you still get busy and it is out of your control. In that case I usually have fruit with me. My son, being a teenager, still wants fast food a lot," Barns explained.
If you must buy fast food, it is all about what you order. You can find the nutrition information on any fast food chain's web site and many restaurants have healthy options.
"You need a meal that is balanced and proportioned appropriately for a healthy lifestyle. Most fast food chains do offer healthier choices to their value menus, including vegetarian options. You just have to ask," said Gonsnell, who believes that if your heath is a priority anyone can find the time to prepare a healthy meal for themselves and their family.
"Don't let your busy lifestyle steer the kinds of food you choose," she said. "No matter what your lifestyle is, there is always the opportunity to make a better choice."