"Inside One City" Column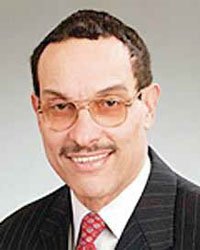 However, it is important that we continue to connect our residents and communities there to the many changes and opportunities that are on the horizon. We want to ensure that residents are playing a role in shaping these developments. And, most importantly, we want to make certain that our residents have the opportunities and skills they need to compete for the thousands of new jobs coming to these communities.
That's why my administration has implemented a number of efforts aimed at workforce development and connecting qualified applicants with employers.
For instance, we have begun reforming our Department of Employment Services (DOES). I have hired Lisa Mallory, who has extensive experience in organizational transformation, to direct DOES, and she has recruited a talented new leadership team. Ms. Mallory has developed a blueprint for improving and expanding services and operations focused on fiscal stability, job creation, and sustainability through employee training and development and overall agency modernization.
DOES has implemented a reformed Summer Youth Employment Program aimed not only at providing a summer occupation and a little income to young people, but also providing them with true workforce training.
We have implemented the new One-Stop Centers for employment services in conjunction with the new Community College of the District of Columbia - because education is an integral part of workforce development.
We have revitalized the District's First Source program and bolstered enforcement of the First Source Law, which requires those contracting with the District government to hire more District residents.
And I have refocused and re-invigorated our Workforce Investment Council.
East-of-the-River communities will benefit greatly from these steps. I pray that, 10 years hence, we will be citing places like Historic Anacostia and Skyland as development success stories the same way we cite U Street and Columbia Heights today.