UM Student Crowned Miss D.C.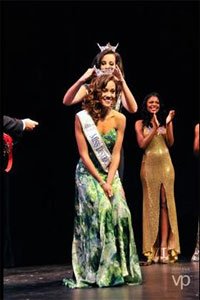 A University of Maryland student has been crowned Miss District of Columbia 2011.
Ashley Boalch,23, won the title over 15 other contestants in a pageant that took place July 10 at Arena Stage. The talented vocalist who is a D.C. native, will go on to compete in the 2011 Miss America contest.
Boalch won the Lifestyles &Fitness and Evening Gown competitions and said that among the first things she wanted to do after winding down from the pageant is to eat.
"I want to eat a cheeseburger," she said in interview shortly after winning.
In keeping with her platform at empowering youth, Boalch plans to campaign on behalf the Children's Miracle Network of Hospitals.
"You probably already know that I'm very involved with the Miss America Organization, but you probably didn't know that I'm also working closely with Children's Miracle Network to raise funds for local children's hospitals," Boalch said in a statement on the Miss America for Kids Web site.
Lauren Seely, 15, won the contest for Miss D.C. Outstanding Teen and like Boalch, will compete on the national level.