Barry Introduces Bill to Prohibit New Apartments in Ward 8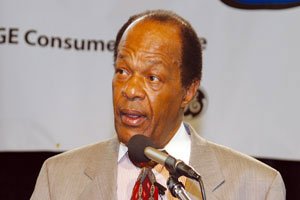 Ward 8 Councilman Marion Barry has introduced legislation that would prevent construction of new apartment buildings in his district.
According to the one-and-a half-page bill that appears in contrast with Barry's thrust to increase economic development east of the river, unless construction has already begun, "No District of Columbia government agency shall issue any permit for the construction of any apartment buildings in Ward 8."
Barry could not be reached for immediate comment, but the councilman reportedly crafted the bill to encourage more home ownership among the ward's majority African-American residents. Currently, just 24 percent of Ward 8 residents own their own home.
Barry reportedly said he wants to rid the ward of boarded-up houses and have city pitch in with loans that would assist residents looking to become homeowners.
"Renters, by their very nature, don't keep up their neighborhoods like homeowners would," Barry was quoted as saying. "Renters will allow drug dealers in the neighborhood. It's a fact. It's a doggone fact."
Barry has further stated that while the American dream is to own a home, black people have not shared as much of the dream as they need to. To that end, "somebody can rent for 20 years, and [have] no equity in their unit at all," he said.