Bill Euille, a Steady Hand on the Ship of State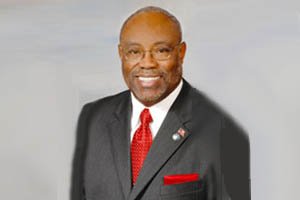 "I have a connection to the city, I am interested in philanthropy and I work hard," he said.
"I also like to get things done. It speaks volumes of the citizens thinking I've done a good job ... we're in a good place as a city."
During recent budget negotiations, the city had the luxury of an $18 million surplus, which was a stark contrast to the prior three years where the City Council had to contend with budget shortfalls, said Euille, who is founder/ president and CEO of Wm. D. Euille& Associates, Inc., an Alexandria-based construction company.
The city's 2012 operating and construction budget was $556 million and Euille said what was unique about the budget was that it included an identical pool of funds to address future transportation and transit projects in the city.
Euille said the city is characterized by being caring and residents cherish diversity.
"... so a lot in the budget was for programs, services and outreach for those of us in the community with the greatest need, such as youth and senior services," the 61-year-old businessman said.
Donal Goff, 58, a childhood friend, said he is very proud of Euille and is not surprised by the impact the mayor has had.
"I encouraged him to run," said Goff, who said he calls Euille 'dad.' "He is a very special person in my life. I call him dad because he praises you when you do well, gives you grief when you mess up but he helps you when you make mistakes. I feel like I can talk to him about anything in my life."
Goff said both men met when he was seven and Euille was 10. They lived in public housing and attended the same elementary and high school. Euille's mom, Doris, he said, became his second mother.
"I would talk and share things with her that I couldn't and didn't share with my own mom," Goff said.
Despite the fact that both men grew up in challenging circumstances, he said neither parents nor environment determine a person's path in life.
"We're all responsible in life for where we end up," said Goff. "It's not one's parents or environment, its internal will. We all grew up [in the projects] and the Chief of Police [also] grew up [there]. It's what you want as an individual that sets your path."
It is that steely determination that had guided his friend and mentor, Goff explained.
"Even as a young man he had a penchant for leading and guiding people," said Goff, who worked for 30 years as a human resource specialist with the U.S. Department of Housing and Urban Development.
"At 15 or 16, he became a recreation leader and during the summers older kids would help the younger ones."
"He worked at J.C. Penney as a supervisor while he was in high school. He has always been driven."
Kathy Thomas, a Euille friend of 20 years, said she has always been impressed with the mayor's caring and gregarious nature. She first met him when she interviewed for a job, she said.