DCPS Test Scores Moving in Right Direction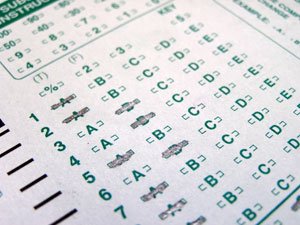 "The achievement gap between black and white children is not decreasing, it is in fact increasing. I am also very concerned about third and fourth grade scores."
The release of the 2011 scores comes in the midst of investigations into allegations of teachers helping students taking these tests and suspicious erasures. Authorities continue to scrutinize exams at more than 100 District schools to ascertain whether teachers offered improper assistance to students and why there were so many instances of excessive erasures on CAS tests between 2008 and 2010.
The allegations have cast a pall over the issue of testing.
Meanwhile, the pressure for teachers to produce high scores has increased because their continued employment depends on it. IMPACT, an evaluation module created by Henderson while she was deputy chancellor, is the tool currently being used to determine how well teachers are doing their jobs.
With regards to building on the test scores throughout the summer, school officials will analyze the results, identify areas for improved growth and target areas in need of improvement. Then later this year, they plan to roll out what Henderson described as "a new rigorous curriculum and enhanced professional development for teachers."
As she has said in the past, school officials can't rest on their laurels, as there is still a good deal of work to be done.
"While progress has been steady in recent years, it is not adequate to ensure that our students are prepared for college and careers in a global market," Henderson said. "We plan to continue our efforts in building a school district on a foundation of great schools, great people and great connections."
Henderson said DCPS would continue to build on work started in 2007 to complete modernization of facilities, continue to find novel ways to attract and retain outstanding teachers as well as to build greater support among DCPS stakeholders.
"... DCPS must continue to make radical changes if our students are expected to be competitive with their peers on the national and international stages," Henderson said. "To that end, we can expect to see increased rigor and resources when students and teachers return to our classrooms next month."
In the coming months, DCPS will be incorporating Common Core Standards, a new set of increasingly rigorous guidelines Henderson said they will have a major impact on the quality of education DCPS provides its students. The standards are designed to specify what students should know and be able to do in kindergarten through 12th grade. The standards will also allow DCPS to compare its students' achievements against those of children nationally.
Under the umbrella of the Common Core Standards, DCPS plans to put a fresh focus on providing "a rich, engaging curriculum." This will translate into encouraging students "in the careful and close reading of high-quality fiction and informational text," according to Henderson
Students won't be the only ones benefitting from programs to increase their competitiveness on a national scale. Henderson said the school system will provide teachers with more high-quality professional development options and ensure them the support they need for students to achieve at high levels.
"DCPS will provide teachers with tools and guidance to help provide a more consistent educational experience across the District," Henderson said. "DCPS educators will [also] receive targeted coaching and support in the classroom from instructional coaches, so that teachers learn by doing."
"[We will] also rollout an online professional development video library of more than 120 video clips that show our educators what highly effective teaching looks like. The clips feature 35 DCPS educators rated highly effective on their IMPACT evaluations as they teach lessons that cover all nine standards from the Teaching and Learning Framework."