Chance of a Lifetime
WI Staff | 7/21/2011, 2:22 p.m.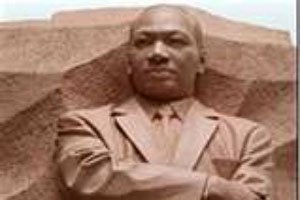 The Washington Informer is going to do a special issue (in addition to our regular paper) on August 25th for the MLK Memorial dedication. It will be a commemorative edition and will be distributed to our 17,000 readers and an additional 10,000 visitors to the memorial foundation. There will also be online and social media distribution, so the issue will have great reach as it grows legs. It is going to be highly anticipated and will provide tremendous value to all of our advertisers. We are only doing full page ads and the cost is $5000. I am hoping you will want to take a position in it. Deadline is August 10th or sooner.
Theme and content will be:
A Monument of Hope... Love... Justice ... Peace
Celebrating the Dr. Martin Luther King Jr. Memorial
1. Monument of Brotherhood: The Men of Alpha Phi Alpha Fraternity, Inc. were the catalyst for the King Memorial. Interviews with their leadership.
2. Every Big and Little Bit Built the King Memorial: From penny collections at schools and churches to million dollar donations from philanthropists, an examination of the many donors who helped build the King Memorial)
3. New Dream Builders: High School and College students have been at the foreground of a movement to continue Dr. King's legacy. Interviews with some of those young people.
4. Monuments to Dr. King: Long before the official memorial, Black communities across the country have erected neighborhood memorials to Dr. King. An examination of walls, stores, other long-standing monuments to Dr. King
5. A Monument for All of Us: From its inception, the King memorial has been an effort designed, erected, and secured by people of all races, creeds, colors, cultures, and socioeconomic backgrounds. This feature examines the diverse and vibrant group of people and nations who made the memorial possible.
6. My Dr. King Moment: The city is filled with personal accounts of meeting, marching with, and being impacted by Dr. King. This feature allows everyday supporters of the King legacy to tell their stories in 400 word or less or in pictures.
DISTRIBUTION
Inserted into Washington Informer total press run (17,000)
Additional copies made available to the MLK Foundation for their distribution
Posted as a PDF and archived on www.washingtoninformer.com
Posted as a PDF in Washington Informer email blast
Distributed through Washington Informer facebook network
Discussed with mention of advertisers on The Washington Informer TV show
The Memorial will be positioned in a direct line between the Jefferson and Lincoln Memorials on the National Mall, where King delivered his most famous speech on Aug. 28, 1963. The centerpiece of the Memorial, the "Stone of Hope," will feature a 30-foot likeness of King made of natural elements. It will contain excerpts of his sermons and public addresses to serve as living testaments of his vision of America. It will be the first memorial on the National Mall to honor someone other than a U.S. President.
Ron Burke
Director of Advertising and Marketing
The Washington Informer
www.washingtoninformer.com
202-561-4100 (office)
202-903-6003 (cell)
202-574-3785 (fax)
301-576-5959 (efax)