Calls for Thomas to Resign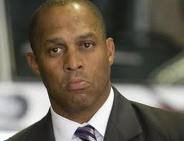 District of Columbia City Council members Mary Cheh and David Catania have called for the resignation their embattled colleague, Harry Thomas Jr., citing that because of the recent plea deal with the city's attorney general over alleged misuse of public funds, Thomas will be ineffective as the Ward 5 representative.
In a July 23 statement Cheh said Thomas' agreement to repay $300,000 to the city as settlement for a $1 million lawsuit brought against him by the city attorney, made it appear that he inappropriately diverted public money intended for youth activities to his own benefit.
"This implicit acknowledgment will, I believe, make it very difficult for him to continue to effectively serve the citizens of the District, and, therefore, I hope he will seriously consider stepping off the Council," the Ward 3 councilwoman said.
According to At-large Councilman Catania, by virtue of the July 22 settlement, Thomas had declined to offer a full accounting of his actions.
"The residents of the District of Columbia deserve better," Catania said. "With such serious allegations unanswered and [with] an on-going investigation, I believe that council member Thomas should resign from the Council of the District of Columbia."
Thomas, who has already vacated chairmanship of the powerful Economic Development Committee, could still face charges on criminal violations. He said however, that the settlement was in the best interest of the city.
Thomas has also continued to deny "purposeful misuse" of public funds.