County Executive Baker Signs Emergency Dance Hall Bill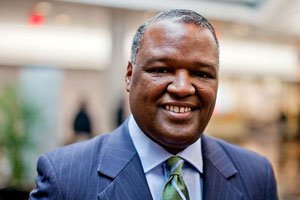 Bill improves public safety, responsibility, and accountability
Prince George's County Executive Rushern L. Baker, III signed CB-18-2011, the Emergency Bill introduced by Council Member Karen R. Toles (D) - District 7 and approved unanimously by the County Council on Tuesday, July 19 2011, regarding County dance halls.
This Emergency Act, effective immediately, amends County regulations concerning dance hall premises, owners, lessors, operators, managers, promoters and patrons, establishing license requirements, setting penalties for violators, declaring specific legislative intent to establish reasonable and uniform laws to reduce the number of violent crimes that occur as a result of events at dance halls and to promote the health, safety, and welfare of the citizens and residents of Prince George's County and declaring that a public emergency exists affecting the public health, safety, and welfare. Since 2005, there have been 61 homicides at or linked to dance halls in the County.
"For far too long, we have had too much violence and public disturbance related to dance halls in our community," said County Executive Rushern L. Baker, III. "This bill gives our Department of Environmental Resources, along with our Police and Fire Departments, the added tools to effectively monitor, patrol, and mitigate public safety issues that originate and/or are connected to dance halls. I want to thank the Prince George's County Council, and specifically Council Member Toles for their advocacy on behalf of the safety of our residents. "
Council Member Toles says the new law will make communities safer and reduce violent crime related to these establishments, "Public safety is paramount in Prince George's County. This new law, which promotes the health, safety, and welfare of County citizens and residents, establishes stricter standards, and provides Prince George's County police officers with greater authority to protect and serve our residents as they go after those who perpetuate criminal activity in our communities. I appreciate the support of County Executive Baker, and the support and collaborative work of our State's Attorney and Police Chief on this emergency legislation. I want to thank them for their input on this critical public safety issue."
"There's been too much violence connected to these establishments. It has to stop and this bill will help do that," said Prince George's County Police Department Chief Mark Magaw
Highlights of CB-18-2011:
It is unlawful for any person to maintain or operate a dance hall without first obtaining a license from the Department of Environmental Resources. It is unlawful to operate a public dance in any place other than a licensed adult dance hall or teen dance hall.
The Director of Environmental Resources, in consultation with the Police Department and the Fire/EMS Department, as appropriate, shall have the authority to deny, suspend, or revoke any application or license under the provisions of this Division and upon a violation of this Division.
Before any application for an initial license or renewal shall be granted for a proposed adult dance hall or teen dance hall, a security plan shall be submitted for review and approval by the Department of Environmental Resources, the Police Department, and the Fire/EMS Department.