Health Care Reform Discussed Ward 7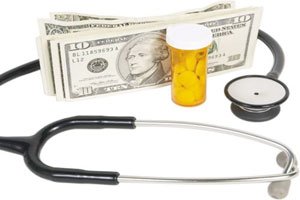 In this day and age, the term "Health Care You Can Afford" may sound like an oxymoron, but on July 21, it was the topic of discussion for the Health Reform Implementation Committee (HRIC) meeting, part of an initiative organized by D.C. Mayor Vincent Gray to address changes in the health care system set to occur in 2014.
However, the purpose of the public meeting that was attended by roughly 50 people at Pennsylvania Avenue Baptist Church in Ward 7, was to garner feedback for implementation of a viable health insurance exchange for the District. While JoAnn Smoak, a resident of the Hillcrest section and executive director of the Student National Medical Association, is lucky enough to have health insurance, she is concerned about the number of uninsured residents.
"I have health insurance through my job and I will be fine," Smoak, 61,said. "I would like to know how minority communities will be served under the law," she continued. "D.C. does a better job than most states in terms of its delivery of health care services, but the more that I know the better."
Although Nikia Gant, works as a clinical operations representative forChildren's Medical Center, she lacks health coverage.
"I have no insurance because it costs too much, she said. "I know that Medicaid is free but it takes too much time to get it."
Here's how the health insurance exchange would work for people like Gant: Think of Web sites such as Travelocity or Orbitz that are set up to book travel or hotels - but would instead, assist people buying health insurance. Beginning January 1, 2014, those looking to purchase private health insurance for themselves and their families will be able to use such state-run exchanges to choose a plan.
HRIC member William White, commissioner for the D.C. Department of Insurance, Securities and Banking, along with staff from the D.C. Department of Health Care Finance, briefed the audience on uninsured residents like Gant and the nuances in health care reform that will affect them.
One of the key issues of concern for the uninsured population is that Americans will be required to have health care coverage by 2014 or face a stiff financial penalty. Larry McNeely, a senior policy analyst with the National Coalition on HealthCare in D.C., said the penalty is likely to be a tax penalty.
"Unless you meet a certain set of criteria [e.g you are a senior citizen or because of your religion], you would be subject to a tax penalty," McNeelysaid. "If you haven't had insurance you would owe the IRS and the penalty would not be immediate but phased in over a number of years."
McNeely said some 163 million Americans who have health insurance have it through their jobs.
People employed by a large employer are likely to be insured. Senior citizens over the age of 65 have access to Medicare. Also programs such as Medicaid are addressing insurance needs of the disabled, children of working families with limited resources and disabled seniors.