Health Care Reform Discussed Ward 7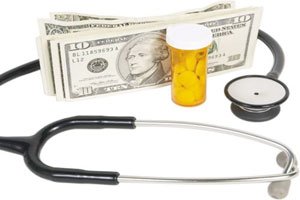 The District has one of the highest rates of coverage in the nation because of the well-regarded D.C. Healthcare Alliance program that offers low, if not in many cases, free health care services to residents who qualify.
"The District has the second lowest rate of uninsured people in the nation at 6.2 percent, much lower than the rates of both Maryland and Virginia, and a fraction of the national figure," said At-large Council member David A. Catania.
"The president's health care reform initiatives will strengthen the District's existing efforts to ensure greater affordability of and access to care," he said, adding that individuals and families with annual incomes up to 400 percent of the federal poverty level will receive tax subsidies to offset the cost of insurance through health insurance exchanges.
Catania also said that individuals and families with annual incomes at or below 133 percent of the federal poverty level will be eligible for Medicaid. "I will continue to work hard to ensure that the President's Health Care Reform initiatives are implemented in a timely and effective manner," said Catania.
In 2014, uninsured Americans can purchase coverage from a marketplace of health care insurance carriers, known as an exchange, based on the cost and the ability of the customer to pay.
When asked whether health insurance rates or coverage could be assessed according to a high BMI (body mass index) in 2014, Benjamin Finder, associate director of health policy in for the D.C. Department of Health Care Finance, said no.
"Right now, it is up to the insurance company's discretion whether to offer insurance on the basis of someone's weight," Finder, 31, said. "Under the new health care law, the only determinants are based on age, region of the country and whether you smoke."
Even someone with a devastating disease such as Alzheimer's cannot be denied coverage, said Finder.
"Health status is not a factor, even for an expensive disease such as Alzheimer's," he said. "In 2014, a person can stay in their plan in the health exchange."
Brendan Rose, who is employed as an analyst with White's office, agreed.
"Everyone, no matter what disease they may have and how crippling it is, will be placed in one risk pool," Rose, 31, said. "This risk pool will number in the 100,000s, and if someone has Alzheimer's they will be covered by the risk pool and not have to pay additional costs."
James Wright contributed to this article.