D.C. Council Passes Budget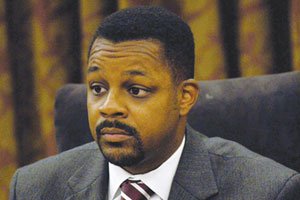 The city budget that the District of Columbia Council passed recently had something for everyone to be happy with despite a floundering economy and a $322 million shortfall.
The D.C. Council passed a $10 billion fiscal year 2012 budget on Wed., May 25 that went through an intense process of horse-trading and compromises. In the end, the budget was not perfect in any D.C. Council member's view, but it was one that was workable.
"The Council of the District of Columbia unanimously passed a budget that continues to provide necessary services to residents and businesses while restoring deep cuts to the critical human services that the city provides to thousands of men, women and children," D.C. Council Chairman Kwame Brown said.
A final D.C. Council budget vote will take place on Tue., June 14. The budget will go to D.C. Mayor Vincent Gray for approval and then on to the U.S. Congress for ratification.
Gray, 68, submitted his version of the city budget to the D.C. Council on Fri., April 1 for their review and revisions. The mayor was criticized by some D.C. Council members for imposing higher income taxes on wealthy residents and taxing live theater performances in order to balance the budget.
As a result, the tax on District residents who make $200,000 a year or more became a source of controversy on the D.C. Council. Brown and D.C. Council member Jack Evans (D-Ward 2) made it known that higher income taxes on the wealthy were not acceptable while D.C. Council members Jim Graham (D-Ward 1) and Michael Brown (I-At-Large) were its biggest advocates.
However, a vote to increase taxes for the wealthy failed, 8-5.
The D.C. Council also voted to tax municipal bonds that were not issued in the District. This tax largely applies to residents with retirement plans.
Gray said that while he would have preferred the tax on the wealthy, the bonds tax would be acceptable.
"If the D.C. Council ultimately decided to swap the bonds tax increase for the income tax increase, it is not a change that would prevent me from supporting the budget," he said.
The D.C. Council, in a nod to the concerns of Graham, 65, restored $10 million to the homeless services continuum, $7 million for homeless families programs, $4.9 million for Temporary Assistance to Needy Families benefits and $1.2 million to the Interim Disability Assistance program.
The D.C. Council also honored D.C. Police Chief Cathy Lanier's plea to increase the number of uniformed police officers to 3,900. The Housing Production Trust, the city's chief vehicle for creating affordable housing, received $12 million.
There were concerns that the Martin Luther King Library in Northwest would close on Sundays. It's the only D.C. public library branch that is open on Sunday, from 1-5 p.m. The King branch would remain open on Sunday under the D.C. Council's budget and that has Gray's support.
D.C. Council member Muriel Bowser (D-Ward 4) said that the budget should be acceptable to District residents, especially in her ward.
"Ward 4 residents can be happy that key priorities, like parks, libraries, police, the grandparent subsidy and neighborhood schools have been substantially funded," Bowser, 38, said.
"During 56 days of meetings, hearings and negotiations, my colleagues and I have worked to deliver a spending plan that does right by our neighborhoods and corridors."
Bowser praised the leadership of Brown, 40, throughout the budget process, saying that "he should be commended for developing a budget that is transparent, thoughtful, restores millions to homeless services and affordable housing programs and does so without raising the income tax."
"He can be proud of this first budget of his chairmanship." she said.
The mayor said that he will sign on to the budget even though he did not get everything that he wanted.
"Many difficult choices needed to be made to close a $322 million gap," Gray said.
"I would like to thank you, [the D.C. Council] for working with me in a professional and collaborative manner to solve the challenges we face. This budget is an example of the collaboration that is necessary to bring us together as One City."