Councilmember Barry Pushes Increased Jobs for D.C. Residents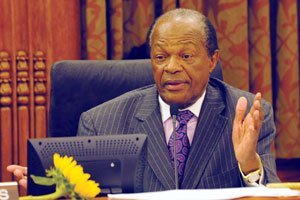 "Councilmember Cheh and I were extremely disappointed at First Vehicle Services' lack of efforts and responses as to why, after four years, they were still not in compliance with LSDBE laws. Of a total of 43 present employees, there are only 13 District resident employees. Since the beginning of the contract there were 85 total new hires, of which, only 24 were District residents. Although the company may be in compliance with the District's First Source laws, which only require 51% of new hires to be District residents, the overall numbers are still very disappointing, " Barry said.
Additionally, the government increased the contract award amount by 4% and claims that the company was doing an excellent job. Barry said that in fact, he received a letter from Chief Lanier recently that admitted the company has not been in compliance with local business participation requirements, but stated that it was "disappointing that for only $600,000 of potential business, some members of the Council are considering jeopardizing the health and safety of District residents and police officers," Barry said.
"I was extremely displeased with Chief Lanier's statements. While I am committed to seeing that every District resident is afforded an opportunity to work on District contracts and all local businesses are heavily utilized before patronizing businesses outside of the city, I am saddened that this is not one of the Chief's priorities or concerns," added Barry.
The disapproval resolution for First Vehicle Services was withdrawn by Councilmember Barry and the contract to exercise the second option year was deemed approved on June 5.