"The Help" Makes Big Screen Debut in August
6/14/2011, 9:07 p.m.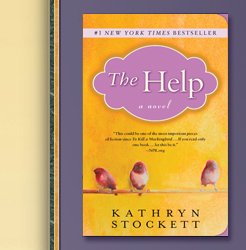 Online Editor
The No. 1 New York Times bestseller, "The Help," by Kathyrn Stockett which details the lives of a group of black maids in civil-right era Jackson, Miss., makes its debut on the big screen in August.
Starring Viola Davis; Cicely Tyson; Octavia Spencer; and Aunjanue Ellis, the film is already reported to be stirring Oscar buzz.
Davis, who plays the role of Aibileen, is the first maid to open up about how it has been working for white employers - taking care of their children, preparing meals and cleaning their homes. Teaming with Skeeter (played by Emma Stone) who has just returned home from college to begin her career as a journalist, Aibileen eventually gets more maids to come forward to tell their stories.
While The Help" is also funny and poignant, it largely resonates with the seriousness of race relations during the time Medgar Evers was slain and Martin Luther King Jr. was galvanizing African Americans for the March on Washington.
The Huffington Post lauded "The Help" as a publishing success story of 2009, reporting that more than 1.9 million copies had been printed.