Prevalence of HIV/AIDS Big Concern for District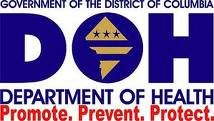 With more than 3 percent of all city residents over the age of 12 being infected, HIV/AIDS has become a prime health concern in the District. Also, according to a recently-released report from the city's Department of Health (DOH), this is the third consecutive year that DOH - in conjunction with the HIV/AIDS Administration - has reported a number that high - the highest rate of any city in the country.
The report further reveals that while nearly all District wards have at least 1 percent of its residents infected, that overall, the disease continues to impact blacks more severely - 4.7 percent for black residents compared to 2.2 percent for Hispanic residents and 1.5 percent for whites.
Mayor Vincent Gray commented at the report's release that while "efforts to scale up the District's prevention and treatment services have, for the most part, proven extremely successful," that "serious challenges remain." Particularly, when considering that nearly 75 percent of the city's residents who have HIV or AIDS are at least 40 years old - and communities east of the river have been identified as having the highest concentrations of residents infected with HIV or AIDS.
At-Large Councilman Michael Brown said although plenty of funding has been earmarked to combat the epidemic, "it is going more to the treatment side than the preventative side."
Said Brown: "I think that more importantly, we need to put more of those dollars on the front end, relative to teaching young folks how to protect themselves - and [just] putting our society in a better place, educationally."