Charlie "Uncle Charlie" Wilson Keeps It Real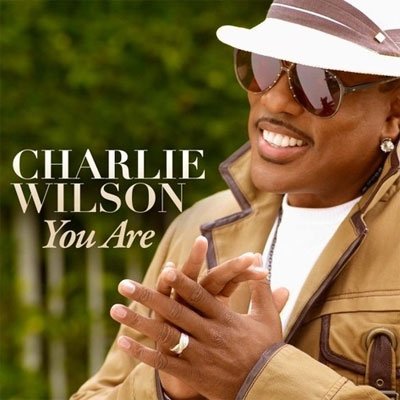 When it comes to non-stop success, not many entertainers can compare to R&B great Charlie Wilson, also known as "Uncle Charlie. He is still reveling in the success of his latest CD, "Just Charlie," and a 2010 Grammy nomination for his hit single, "There Goes My Baby."
But Wilson, who will be performing on July 23 in D.C. at Consitution Hall, also gets kudos for being perhaps one of the few remaiing true showmen of his time -- as he is usually fully decked out -- suit and all -- dressed to kill.
"I'm putting a new face on old school R&B shows," Wilson,58, said, with a chuckle.
He said that growing up, the music of Stevie Wonder, Donnie Hathaway and Sly and The Family Stone had a major influence on him and that he cultivated his voice in church and as a member of his school choir in Tulsa, Ok. Despite his age, Wilson still takes pride in being one of the most energetic entertainers around.
"Three weeks ago, Rick Ross came on stage with me," Wlson said. "They hit me up on Facebook and were like, 'wow, Uncle Charlie put it down."
However, Wilson acknowledges the struggle to re-invent his music without losing fans.
"It's always difficult to be careful. A lot of people try hard and they miss and they fall," Wilson said. "I know how far I can go with my older fans."
But Wilson who has attracted a new, younger legion of admirers with "There Goes my Baby," said he never thought he could duplicate the single's success.
"After I did that, I didn't think I could top that record. I didn't want to do another record," said Wilson.
He added that the song had been a heartfelt endeavor, and that the first time he performed it was for his friend Snoop Dogg and his wife Shante, who were renewing their wedding vows. The couple was also featured in the song's accompanying video -- with the single remaining on BillBoard's Urban Adult Contemporary chart for 10 weeks. But there was more success for in store for the soulful crooner after he smashed "There Goes My Baby" with the 2010 hit single, "You Are," which remained on the charts for 13 weeks.
Wilson -- who has fought drug and alcohol addiction (he said he's been clean now for 17 years) and most recently, prostate cancer -- has also done collaborations with younger artist such as Kanye West, Justin Timberlake, and Beyonce.
"[There are a] lot of people that would love to sing with Charlie Wilson," he said. "[There are a] lot of artists I would love to work with."
Meanwhile, he has continued to work hard to sell his records, and in addition to fighting illegal downloading, Wilson has had to battle radio stations.
"Some of [the] stations don't want Charlie -- they say you don't fit the demographic," Wilson said, adding that he also has to be careful about what he says on his tracks. In some instances, he said he has had to leave some things out.
"I ain't telling anybody about my bedroom, that ain't none of your business," Wilson said with a sheepish grin.
Wilson still reminisces about his humble beginnings with his brothers Robert and Ronnie -- who is now a minister.
"I miss the earlier Gap Band days -- just me and my brothers," said Wilson. "I miss them so much."
Less than a year ago, he said he was planning a reunion show with his younger brother Robert. Wilson left to do some shows, and by the time he returned home, Robert, 53, had passed away from a heart attack. The loss hit him like a bombshell, Wilson said.
He said however, that a Gap Band reunion show would have to be something spectacular -- "something we can only dream of."
Wilson's performance in the District next month will also feature Jennifer Hudson, Miguel and En Vogue.
Said Wilson: "I love all my D.C. fans. [They] have always been there for me.